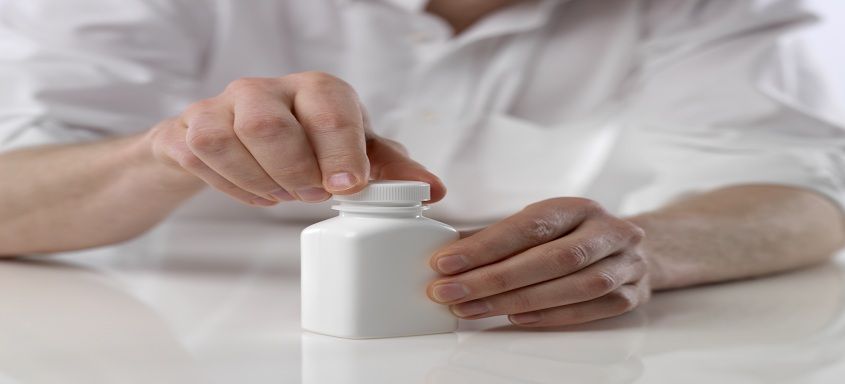 The World Health Organization (WHO) has said that "increasing the effectiveness of adherence interventions may have a far greater impact on the health of the world population than any improvement in medical treatment." If this is true, then packaging will play an integral role in the future of human health.
Historically, the role of packaging in healthcare has been to protect the product, ensure child safety,and communicate information related to the dosage requirements and other details about the medication. Over time, that purpose has evolved with the invention of dispensing devices which simplify dosing and delivery for the consumer.  In the future, packaging will be taking an even bigger role in the area of drug delivery.  Specifically, smart packaging with integrated technology will provide both adherence and patient monitoring features.
Patient adherence (compliance) continues to be a significant issue for pharmaceutical manufacturers.  Recent  reports indicate that over 25% of patients do not adhere to their prescriptions,resulting in billions of dollars of wasted medication.  More importantly, patients are not realizing the benefits of their medication and continue to suffer symptoms of their illness.Unfortunately, this trend is expected to continue as the world's demographics are changing.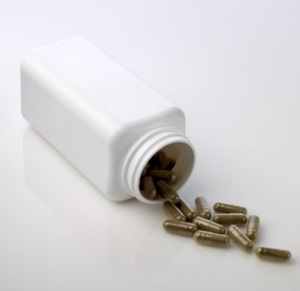 According to the U.S. Census Bureau, people age 65 and over accounted for approximately 8.5%  of the global population in 2015.  It is projected that this will reach 12% by 2030. Additionally, the rising cost of healthcare has led to an increase of in-homecare where patients are leaving the hospital earlier and no longer have  around-the-clock access to nurses and doctors who can monitor their medication. Although these trends are not new, they are significant when it comes to the issue of patient adherence. With an aging population, more prescriptions and in-home-care leaves the patient monitoring to friends and family members rather than trained medical professionals.
To solve this problem, the healthcare industry must respond with enhanced products that meet the needs of the consumer and improve patient outcomes. Pharmaceutical manufacturers and healthcare packaging companies must collaborate with technology and application developers to design packaging that addresses  compliance issues. Historically,compliance packages lacked a strong value proposition and had too many limitations impeding their success. These packages were very expensive and only offered a "remind" feature that did not include any tracking or monitoring capabilities.
What has changed is the integration of technology into packaging, allowing patient activity to be monitored throughout their prescription regimen.Recent breakthroughs in "smart packaging" have evolved to where products are interactive, capturing patient product usage through the use of Bluetooth and Near Frequency Communication (NFC). The technology can be used as a prompt or reminder to take the medication or send a confirmation to family members, caregivers, and doctors letting them know that the patient has taken their prescription or skipped a dose.
Although original concepts were developed to improve patient adherence, there are many other advantages that can be incorporated into the package design including improved child resistant / senior friendly packaging, tamper resistance, track and trace technologies to verify the supply chain, and anti-counterfeiting features.Another key feature is notification to patients, pharmacies, and insurance organizations on the prescription levels and need for refills. These devices could also prove beneficial when monitoring the use of controlled substances, ensuring patients are not taking more than the prescribed amount.
Smart packaging will drive a fundamental shift where valuable information is communicated beyond the patient. Statistical data related to the patient's medication can be monitored by care-givers, physicians, insurance organizations, and many others.  This has significant implications for the pharmaceutical industry when it comes to managing compliance. The first opportunity for drug companies to leverage this new capability is in the area of clinical trials. Through the use of smart packaging, physicians can fully evaluate the efficacy of the drug for each individual patient by tracking the exact time and date in which the medication was taken.
Comparing this data with the patient's symptoms, reactions, behavior, and overall well-being can provide critical details related to the drug and its side effects. These packages will eventually become the future for clinical trials because capturing this data is vital when considering the enormous amount of resources required to develop a new molecule.Another product area that will be an early adopter of smart packaging will be controlled substances. The ability to trace the drugs and identify overuse has the potential to save thousands of lives by keeping them under close eye.
Currently,there are numerous smart packages in development with large pharmaceutical manufacturers around the world, however,the gestation period will be extensive as companies determine which solution best fits their application. Some designs are only focused on reminding the patient, while others  concentrate on delivering the exact amount of medication,and others offer a full host of features addressing most of the unmet needs with respect to compliance.  Currently, blister packs lead the way as they provide simple, visible confirmation that the tablet has been removed. This is a much bigger challenge with bottles, however smart bottles are quickly gaining ground. There are several new containers being launched with a variety of features that should have a dramatic impact on the compliance issue.  New products incorporating this type of technology include Med-eBottle, CleverCap, ROUND refill, Adhere-Tech, Dosecue®, and SMRT Bottle™. The one thing they have in common is the use of Smartphones and apps to manage the information.,This allows the pharmaceutical manufacturer to further communicate valuable information about the medication, side effects, frequently asked questions, and much more.
This is an exciting time for pharmaceutical packaging because the technology will now become part of the package, making it a complete drug delivery system similar to the medical device industry.  These new and innovative products will advance the industry to new levels and this game-changing technology will be the "adherence intervention" that the World Health Organization is referring to. Packaging will not only play a  role in  product protection and delivery as it always has, but it will soon assume a new role that serves to enhance patient's lives.