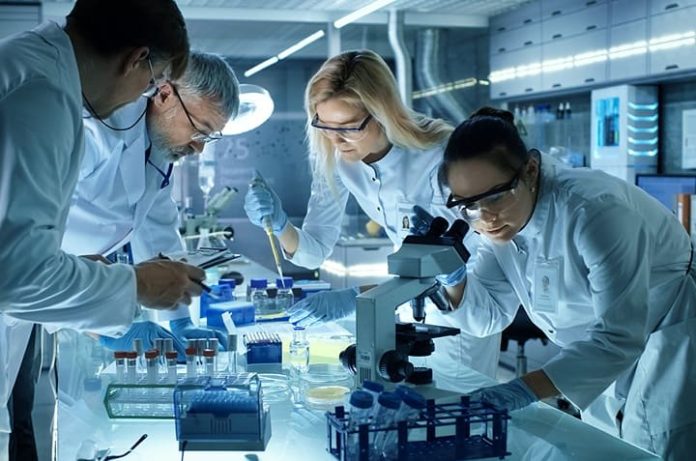 The COVID-19 pandemic pointed to the importance and vulnerability of pharmaceutical supply chains. Consequently, the pharma industry is focusing on establishing more resilient supply chains.This is critical, butimproving the supply chain is irrelevant if the products can't be used when they reach their final destination. Pharma also needs to prioritize reducing and eliminating human error in manufacturing to improve quality. These problems existed before the pandemic but were exasperated by increased demand and subsequent shortages.
If human error continues to ruin batches, it won't matter how good the supply chain is. This doesn't mean pharma companies need to automate humans out of the manufacturing process.Removing human error doesn't mean removing humans. It means investing in the digital manufacturing tools that reduce error.
The Costof Human Error in Pharma Manufacturing
Human error costs. It certainly cost during the pandemic. In addition to the problems with obtaining raw materials from suppliers, the U.S. Food and Drug Administration (FDA) attributed drug shortages to quality and manufacturing issues as well as production delays.1 When it came to the COVID-19 vaccine, human error at one manufacturing plant proved to be multimillion-dollar mistake.
Emergent BioSolutions is a contract manufacturer that had a $628 million contract with the U.S. government to manufacture vaccines. Ultimately, human error at the company's Baltimore plant that pointed to possible cross-contamination led to 45 million doses of vaccine having to be destroyed.2,3The company had to forgo $180 million when the government cancelled its contract and its shares dropped 37%.4
While human errors are costly, the good news is these mistakes are often preventable. In this case, many of the mistakes revolved around inadequate procedures or employees not following those procedures. Some of the employees weren't properly trained. The FDA found that the facility was unsanitary and otherwise not suitable for manufacturing vaccines. Of course, the FDA's Form 483 letter to Emergent is just a sample of the mistakes caused by human error in pharmaceutical manufacturing.
Even if procedures are adequate, employees can't always find and follow the most recent version. And batch records present their own list of challenges, many of which revolve around the fact that the batch record is paper and involves operators' handwriting. Reviewing those records before release can cause days or weeks of delay. The cost of these problems is harder to calculate than that of contaminated doses, but still important to consider.
The Importance of Paperless Manufacturing
As pharma manufacturers look for ways to improve efficiency while delivering a safe, effective product to market, there is no one root cause of all possible issues. However, one problem that should be addressed immediately is paper-based documents and training processes.
In some ways, training problems are due to documentation problems. When manufacturers are using binders to store their standard operating procedures (SOPs) and an Excel spreadsheet to track which employees are trained on what, the situation is perfect for things to go horribly wrong. After a batch has been completed is not the time to find out an employee wasn't trained on something. A modern manufacturing execution system (MES) is ideal for solving this problem. With electronic batch records (EBRs) that are interconnected to training records, operators know as they're filling out batch records who is trained to do what. And an operator who isn't trained can't complete the fields in the EBR.
The fact that an MES makes everything digital inherently solves the problems associated with paper. Paper on the shop floor increases the odds of human error slowing down production and compromises quality. Workers keeping paper documentation can make a slew of mistakes, including illegible entries, missing signatures, or loss of the entire record. The consequences can range from wasted inventory — such as much-needed vaccines never making it to market — to a variety of other production setbacks that cause significant delays.
Eliminating paper is key to reducing human error. By transitioning to a modern MES, manufacturers can reduce costs, improve efficiency, streamline compliance, and reduce or eliminate errors that cause delays. For example, with the use of EBRs, much of the process is automated, and the potential for human error declines significantly. The problems that plague paper processes are nearly eliminated because the digital system rejects entries that fall outside of established data limits. This prevents out-of-date entries, and if any information is missing, the EBR cannot be submitted.
Conclusion
It's impossible to completely eliminate human error and this is hardly a comprehensive list of everything that could possibly go wrong as a result of human error. However, significantly reducing that error and getting products to market faster is always a good thing. Dr. Ginette Collazo, CEO of Human Error Solutions, notes that 80% of process deviations in pharmaceutical "manufacturing environments can be attributed to human error."5 The first step toward reducing that is a modern MES that makes some of that human error outright impossible.
Human errors in manufacturingare often the result of using paper on the shop floor, which is a liability that can cause delays or even lead to mistakes that jeopardize consumer health. With a digital manufacturing solution, these problems are largely avoidable. When the risks of continuing to use paper are weighed against the benefits of digitization, any argument against paperless manufacturing doesn't stack up.
Sources
Frequently Asked Questions about Drug Shortages, U.S. Food and Drug Administration, November 13, 2020.

Emergent shuts down COVID-19 vaccine production at troubled plant after feds put J&J in charge

, Kevin Dunleavy, Fierce Pharma, April 19, 2021.

30 Million J&J Vaccines Destroyed in South Africa

, Shoshana Kedem, African Business, September 23, 2021.

Emergent Biosolutions shares plunge by more than 37% after U.S. cancels deal with Covid vaccine maker

, Berkeley Lovelace Jr., CNBC, November 5, 2021.
Eliminating Human Error From Your List of Manufacturing Deviations, (podcast), Ginette Collazo, March 23, 2021.