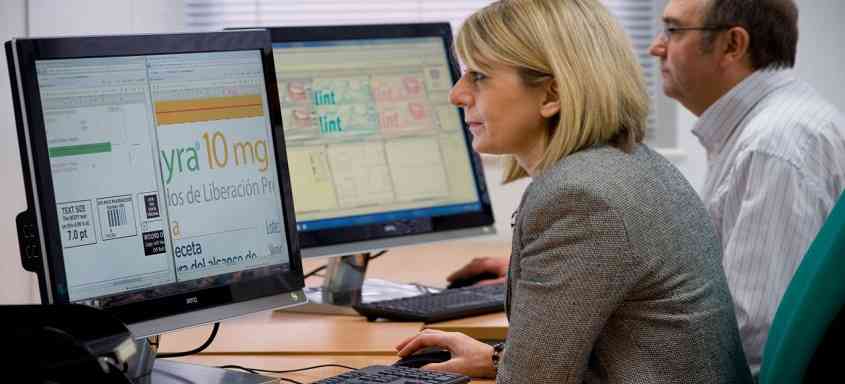 Historically, artwork for the packaging and labeling of pharmaceutical products has been the final part of a long process to get a product ready for market. All too often, it was treated as a rushed after-thought.
Changes in the marketplace have ensured this approach has had to improve due to the increasingly complex nature of many products,many requiring a higher level of control. The key driver has been the introduction of new regulations with a greater focus on the risks to patient safety and prescribing errors.
However, despite a clear recognition of the importance of artwork, the World Health Organisation estimates that around 50% of product recalls are still attributed to artwork errors and mislabeling.The industry's speed to market requirements have put more pressure on artwork teams across all aspects of the supply chain to deliver 'right first time' and 'on-time' for critical product launches. This has inevitably meant the risk from errors is much higher.
A changing supply landscape
It was previously commonplace for un-audited 'local' suppliers to produce market specific artwork, with no asset control of artwork files and even less control if the process was global. The associated risks for error and for non-compliance were high in this scenario. A typical 'Big Pharma' organisation, even today, would have multiple vendors, some compliant and some not. The market is seeing a significant shift to control artwork life-cycle changes and new product launches via a truly complaint artwork partner.
Why do things still go wrong?
The pressure to get products quickly into the marketplace can impact on the quality of the artwork brief. This inevitably results in more artwork cycles due to errors and omissions and further extends lead-times and escalates costs.
The reasons are all too often obvious…poor input, equals poor output. The issues can be numerous but the majority of cases largely fall into just a few categories: typographical errors on supplied copy, technical drawings are not correct or mistakes on standard elements such as bar codes, expiry dates and even the use of incorrect pack profiles. Amazingly, poor or ambiguous annotations on artwork are frequent and often result in questions and further delays.
One of the common misunderstandings within the artwork supply chain resonates from a lack of understanding of the print process.  Customer/vendor agreements often mean the printer cannot change the files and need to seek client permission which leads to further delays.
One of the common errors is a lack of understanding regarding the technical attributes required to print and the incorporation of the correct file build and pre-press requirements from the artwork vendor. Many printers will modify artwork files, for colour correction, file build and layering, adding bleed and correcting image resolution,to suit pre-press requirements and it is unlikely that this is reported. Many printers will interpret the quality agreement to simply not modify content and deem artwork changes as part of the pre-press process.In the worst case scenario the print vendor will change the files, adding inherent risk as the file will not be checked again for approval so the likelihood of the product going to market with an error is very high.
These issues largely stem from a lack of understanding of what's required. In order to develop the right artwork briefs, it's essential to build a partnership that is set-up for success with both parties are working to get the best output. Leading artwork providers will be dealing with many different customers, with 1000s of artwork requests, all with differing needs and requirements. All customers are different and an agency will need to be sure it is delivering exactly what's required.
Getting it right…
It is important to clearly define the brief prior to any outsourcing and both parties to agree source documents and rooting.The introduction of a brief acceptance step to approve the content of the brief prior to commencement of the order is simple, yet effective. This flight-check should take place before any artwork is created. This prevents any delays in lead-times and ensures any ambiguous information or missing detail is clarified. The use of the source data (the brief) as the lead document will also ensure compliance at every stage. Policing the process throughout and reviewing every stage will reduce the artwork cycles as well as other benefits such as improved consistency and supplier relationships.
Artwork creation is often complex to meet new product launch campaigns, multiple markets and formats and exacting legal requirements. Effective brand management prevents damaging hard-earned reputations, product recall…or even putting patient's lives at risk. When products are introduced into new markets, often termed 'localisation', dedicated brand knowledge and technical expertise will ensure a brand is globally consistent and protected.
For the artwork agency, without a clear brief, extended lead-times also unfairly impact on service ratings such as OTIF and KPI measures. These are all too often incorrectly measured from the submission of the incomplete brief heaping frustrations and undue pressure on the teams involved.
Selecting the right artwork partner
Pharmaceutical artwork is a specialist market and any supplier's workflow should be compliant with PS9000 / ISO9001, audited and dedicated to providing an artwork service.  A supplier's artwork systems should fit in with your own ways of working. There should also be a clear understanding that the approved artwork file should not require any further manipulation by the print vendor so there are no touch-points in the process.
The use of an automated workflow will significantly reduce the potential of any errors. In short, it is essential to be setup for success, good input equals good output.