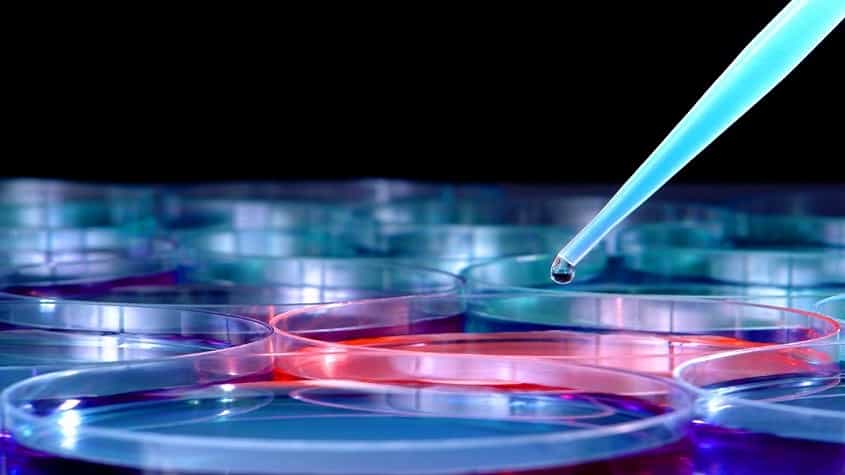 Zavante Therapeutics, Inc., a biopharmaceutical company focused on developing novel therapies to improve the outcomes of hospitalized patients, has signed a Clinical Trial Agreement with the National Institute of Allergy and Infectious Disease (NIAID) to evaluate Zavante's investigational antibiotic ZOLYD™ (fosfomycin for injection, also known as ZTI-01).
The clinical trial is designed to assess the intrapulmonary penetration and pharmacokinetics of ZOLYD to support future development as a treatment for U.S. patients with hospital-acquired bacterial pneumonia (HABP) and ventilator-associated bacterial pneumonia (VABP) infections. The U.S. Food and Drug Administration (FDA) has granted Fast Track and Qualified Infectious Disease Product (QIDP) designations to ZOLYD for both indications.
HABP and VABP constitute the most common causes of death among all hospital-acquired infections, with a combined mortality rate of up to 33%. HABP and VABP are the leading causes of nosocomial infection in the U.S., with more than 157,000 patients infected in acute-care hospitals in 2011, according to most recent data from the Centers for Disease Control and Prevention. The main risk factors for hospital-acquired pneumonia are intubation and mechanical ventilation.
"We believe that NIAID's trial is an important step in establishing ZOLYD's potential clinical utility for treating patients in the U.S. with bacterial pneumonia," said Evelyn J. Ellis-Grosse, Ph.D., Chief Scientific Officer of Zavante Therapeutics. "As resistance to currently available antimicrobials has reached alarmingly high levels, it's becoming more challenging to treat deep-seated respiratory infections, particularly those caused by Gram-negative bacteria. New broad-spectrum agents with complementary novel mechanisms of action and favorable pulmonary penetration would be welcome additions to the treatment armamentarium."
NIAID, part of the National Institutes of Health, plans to initiate a Phase 1 trial in the fourth quarter of 2017 to determine the intrapulmonary pharmacokinetics of ZOLYD after multiple doses in 36 healthy subjects. This trial will be conducted by the Vaccine and Treatment Evaluation Unit (VTEU) at Duke University (Contract #HHSN272201300017I). The network of VTEUs is supported by NIAID. Zavante will supply the investigational product that will be tested in this trial. The trial will measure ZOLYD's pulmonary penetration by assessing drug concentrations in the lining of subjects' bronchial pathways. Diffusion and saturation of antibiotics in patients' airways are considered important factors in a drug's ability to effectively treat lower-respiratory tract infections. Prior preclinical and clinical investigations of intravenous fosfomycin demonstrate that it penetrates rapidly into tissues and achieves clinically relevant concentrations in serum, urine, soft tissues, lungs and other organs, potentially making it a versatile antibiotic treatment option. The NIAID-supported trial will also seek to provide additional data regarding the safety and tolerability of a contemporary dosing regimen (6 grams every 8 hours), which may support further evaluations of ZOLYD in the intended patient populations.
About ZOLYD (fosfomycin for injection, also known as ZTI-01)
ZOLYD is an investigational, first-in-class injectable epoxide antibiotic with a broad spectrum of bactericidal Gram-negative and Gram-positive activity, including activity against most multi-drug resistant strains that are of particular concern to public health. ZOLYD has a differentiated mechanism of action that acts at an earlier step in cell wall synthesis inhibition, providing activity against pathogens that are often resistant to other classes of antibiotics. Zavante recently reported that ZOLYD met the primary endpoint of statistical non-inferiority to piperacillin/tazobactam in the pivotal ZEUS Phase 2/3 clinical trial in hospitalized adults with complicated urinary tract infections (cUTI), including acute pyelonephritis (AP). The company plans to submit a New Drug Application to the FDA in early 2018.
The FDA has granted Fast Track and QIDP designations for the investigation of ZOLYD for cUTI, HABP/VABP, acute bacterial skin and skin structure infections (ABSSSI), and complicated intra-abdominal infections (cIAI). These designations make ZOLYD eligible for certain incentives available for the development of new antibiotics, including priority FDA review and an additional five years of market exclusivity under the Generating Antibiotic Incentives Now (GAIN) Act.
ZOLYD is an investigational medication that has not been approved by the FDA for any indication.
About Zavante Therapeutics, Inc.
Zavante Therapeutics, Inc. is a privately-held, late clinical-stage biopharmaceutical company focused on developing novel therapies to improve the outcomes of hospitalized patients. Additional information is available at www.zavante.com
Investor Contact:
Kevin Finney
Zavante Therapeutics
kfinney@zavante.com
858-299-4990
Media Contact:
Pam Lord
Canale Communications
pam@canalecomm.com
619-849-6003