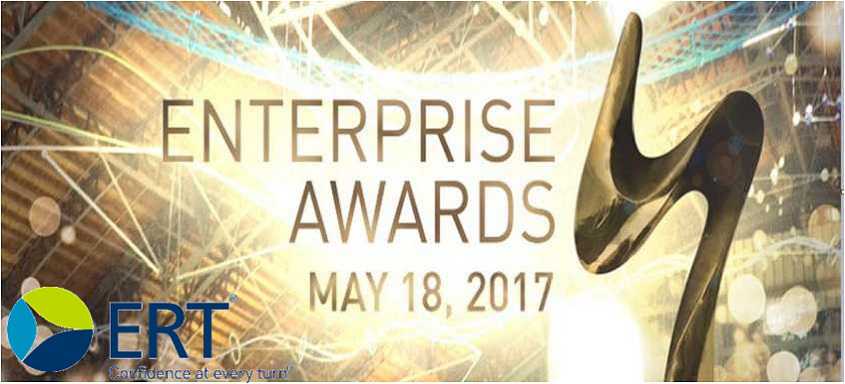 ERT, a global data and technology company that minimizes risk and uncertainty in clinical trials announced it has been named a finalist for the Philadelphia Alliance for Capital and Technologies (PACT) Technology Company of the Year Award.
ERT is one of only three companies nominated to receive this recognition.Every year, the PACT Enterprise Awards Program recognizes and honors leadership and outstanding achievement in the technology, healthcare and life sciences industries throughout the region.
ERT has been selected for its impact in improving and accelerating new pharmaceutical product development, specifically for delivering critical safety and efficacy data that supported more than 50% of all FDA new drug approvals over the past four years.
"ERT deserves to be celebrated for their achievements and contributions to advancing the technology, healthcare and life sciences industries throughout the region," said Dianne Strunk, Vice President, PACT. "We are pleased to recognize ERT as they truly embody an innovative spirit and represent the future of the region's economy."
"We are proud to be recognized as a PACT Technology Company Award finalist and to be considered one of Philadelphia's leading life science companies," said James Corrigan, President and CEO of ERT. "This recognition is a reflection of our employees' unwavering commitment to delivering innovative and practical solutions that our customers can have confidence in as they bring life-changing medical treatments to the patients who need them."
Powered by ERT's EXPERT® technology platform, ERT's eClinical solutions have been used in 9,500+ clinical trials supporting 3 million patients to date, helping to improve trial visibility and performance while reducing time to market. For more information, visit www.ert.com
About ERT
ERT is a global data and technology company that minimizes uncertainty and risk in clinical trials so that our customers can move ahead with confidence. With more than 45 years of clinical and therapeutic experience, ERT balances knowledge of what works with a vision for what's next, so it can adapt without compromising standards.
Powered by the company's EXPERT® technology platform, ERT's solutions enhance trial oversight, enable site optimization, increase patient engagement, and measure the efficacy of new clinical treatments while ensuring patient safety. Over the past four years, more than half of all FDA drug approvals came from ERT-supported studies. Pharma companies, Biotechs, and CROs have relied on ERT solutions in 9,500+ studies spanning more than three million patients to date. By identifying trial risks before they become problems, ERT enables customers to bring clinical treatments to patients quickly – and with confidence. For more information, go to ert.com or follow us on LinkedIn, Twitter, and Facebook.
About the Enterprise Awards
The Enterprise Awards stands as the region's premier program honoring investors, entrepreneurs, and companies that are pace-setters in innovation, leadership and advances in technology, healthcare, life sciences, medtech and related fields. Each year, this black-tie gala hosts more than 900 of Greater Philadelphia's top C-Level executives and entrepreneurs. Visit http://pact.gpcc.com for more information.