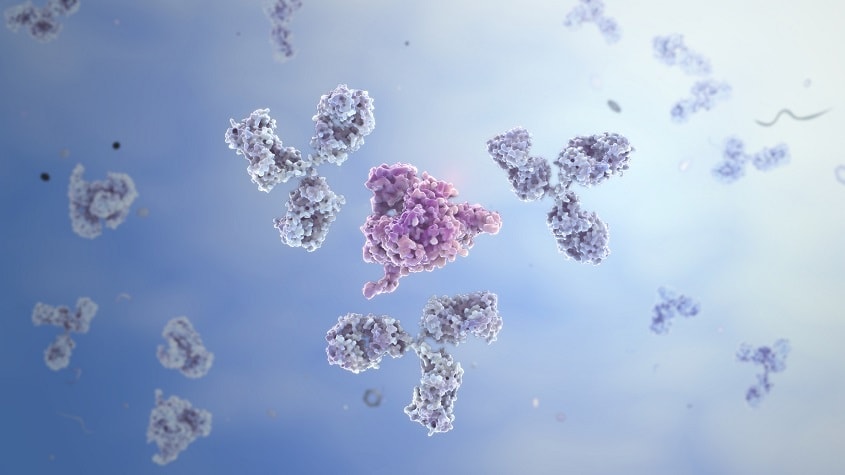 Cobra Biologics (Cobra), an international contract development and manufacturing organisation (CDMO) of biologics and pharmaceuticals, and Symbiosis Pharmaceutical Services (Symbiosis), a contract manufacturing organisation (CMO) specialising in sterile Fill Finish, announced that they have been awarded a 16-month collaborative grant of £1.9m from Innovate UK.
The grant will position the partner companies as globally recognised centres of excellence in the field and firmly establish commercial viral vector manufacturing capabilities within the UK.
The joint investment project, costing £4.8m in total, aims to develop world leading capabilities for clinical and commercial production of gene and immunotherapy viral vectors for both drug substance and drug product manufacturing.
The project will also support a larger investment in the production capabilities of both companies, streamlining and de-risking the manufacturing of viral vector products through operational and commercial alignment. The resulting supply chain offering will support the clinical and commercial ambitions of drug developers, leading to more innovative gene and immunotherapy medicines reaching patients.
The grant is awarded under Innovate UK's Health and Life Sciences Programme and is aligned with the UK Government's Industrial Strategy to invest in and support the development of advanced therapies in the UK.
Peter Coleman, Chief Executive at Cobra Biologics, said: "Cell and gene therapy products are showing tremendous potential in the treatment of patients. The successful development and production of viral vectors to deliver these therapies is critical to the success of these products. I am looking forward to working closely with Symbiosis to help establish the UK as world leader in this exciting field."
Colin MacKay, Chief Executive of Symbiosis, added: "We are delighted to be working with Cobra on this project with the aim of developing a UK-based supply chain to both facilitate and accelerate the successful clinical and commercial manufacture of viral vectors. Our well-established track record in viral vector fill finish for clinical trials positions Symbiosis alongside our partner Cobra in building drug development for shared clients and the UK's burgeoning capabilities in the field of advanced therapy manufacturing."
Dr Ian Campbell, Director of Health and Life Sciences, Innovate UK, said: "The UK is at the forefront of research into these new therapies, but there is a global shortage in viral vector manufacturing capacity and we need to act to take advantage of the commercial opportunities. Innovate UK funding for this vital project can help boost this sector and meet the needs of patients in the future."
Mark Winnington, Economic Growth Leader of Staffordshire County Council commented: "Staffordshire is fast becoming a leading location for innovation and the work that Cobra Biologics does clearly demonstrates this. The company is located at Keele Science and Innovation Park – the county's flagship site for key sectors like engineering and biomedical industries. It is fantastic news that Cobra Biologics' joint investment project has been awarded this substantial grant from Innovate UK which is testament to the high regard with which the company is held. We are pleased to be home to a global leader in this field."
About Cobra Biologics
Cobra Biologics is a leading international contract development and manufacturing organisation (CDMO) providing biologics and pharmaceuticals for pre-clinical, clinical and commercial supply.
Cobra has three GMP approved facilities in Sweden and the UK, each with expertise tailored to serving our customers around the world. We offer a broad range of integrated and stand-alone contract development and manufacturing services for clinical trials and the commercial market.
As a trusted provider and a key partner in the drug development and commercialisation process, we take pride in our manufacturing excellence and comprehensive range of services to the pharmaceutical and biotech industries. For more information please visit: www.cobrabio.com
About Symbiosis Pharmaceutical Services Ltd
Symbiosis Pharmaceutical Services (Symbiosis) is a CMO established in 2011 in response to an increasing global demand for niche, sterile manufacturing specialists that could satisfy product supply needs for clinical trials.
The company created its purpose-built facility in Stirling, Scotland, specifically designed with biologic and small molecule production capabilities in mind to support biotech and speciality pharmaceutical companies worldwide that require small-scale injectable products.
Manufacturing capability takes place within an MHRA-licensed facility, which enables the team at Symbiosis to fill bulk volumes under 100 litres, including products that require aseptic liquid filling and lyophilisation.
Regulatory compliance, technical capability and operational flexibility are core to Symbiosis' offerings and direct access to the best people who deliver projects on time is what its clients demand and receive every day. For more information please visit: www.symbiosis-pharma.com
About Innovate UK
Innovate UK is the UK's innovation agency. It drives productivity and growth by supporting businesses to realise the potential of new technologies, develop ideas and make them a commercial success.
With a strong business focus, Innovate UK drives growth by working with companies to de-risk, enable and support innovation.
For further information visit: www.innovateuk.org