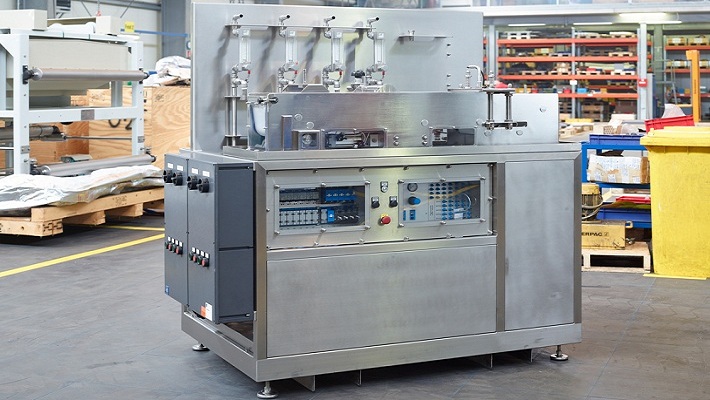 One partner for different processes: BHS-Sonthofen and AVA will present their technological expertise together for the first time at POWTECH, from 9 to 11 April 2019 in Nuremberg, Germany.
Experts from both companies will showcase their technological and consulting services under the motto of 'Reaction – Filtration – Drying: Integrated Processes.' Visitors to the BHS stand at booth 304 in hall 4 A can find out for themselves what that actually means. They can expect to see a BHS-Sonthofen indexing belt filter of type BF as a lab filter system. AVA will present a conical dryer in its laboratory size that is suitable for a wide range of different applications.

In April 2018, BHS-Sonthofen acquired all shares in AVA, which is based in the Bavarian town of Herrsching am Ammersee. This has allowed both companies to perfectly complement their product portfolios. For instance, BHS can now supplement the company's competence in the field of solid-liquid separation with AVA's drying technology. One year after the merger, both companies will focus on their technological and consulting services at their joint trade fair stand.
"Our direct business ties with AVA offer the user significant advantages," says Detlef Steidl, Senior Director of Sales Filtration Technology at BHS-Sonthofen. "Many of our joint customers have been combining machines and procedures for drying from AVA with filtration solutions from BHS for years. We will be able to take on responsibility for the entire technological process in the future. For customers, this means reduced interfaces and optimally coordinated processes for the best possible result."
Reaction – Filtration – Drying
BHS and AVA will present a filter system and a dryer in series under the motto 'Reaction – Filtration – Drying: Integrated Processes' at their joint stand at this year's POWTECH. Reaction, filtration and drying processes are part of the typical process chain for chemical and pharmaceutical production. "The more we know about upstream and downstream steps in process development, the better we will be able to manage the interfaces. If, for example, we know the optimal residual moisture for the drying process in filtration, it means that we can factor this into the design of the filter solution. Conversely, the reactor has a significant influence on filter performance," Steidl continues.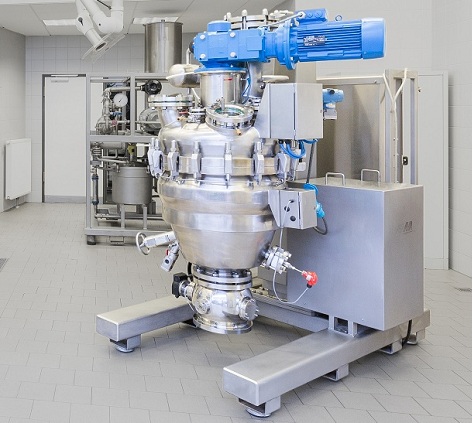 The experts from BHS and AVA consider themselves to be specialists in solid-liquid separation and reactor and drying technology respectively, rather than in just one specific area of technology. "Just like our colleagues from Sonthofen, we consider it our utmost duty to develop the best technological solution in collaboration with the client for its specific application," explains Martin Specht, Sales Manager at AVA. "This makes it particularly easy for us to consult customers together as a contact partner
for filtration and drying, and offer them service from a single source."
AVA is the only provider of horizontal dryers for batch operation and continuous processes, as well as vertical dryers for a number of different applications. Designing efficient processes that perfectly match individual customer requirements is its most important goal. BHS-Sonthofen offers filtration systems for batch and continuous processes that operate by means of either pressure or vacuum filtration.
Versatile laboratory indexing belt filter from BHS
The indexing belt filter exhibited at POWTECH is a continuously operating horizontal vacuum filter that facilitates the reliable and gentle separation of sedimentation solids. Indexing belt filters from BHS are used in a wide variety of sectors, such as in the pharmaceuticals industry in the production of antibiotics, natural extracts and hormone derivatives. Suspensions are processed in closed and inert systems. Indexing belt filters are also commonly utilized in the production of essential amino acids or nutraceuticals. BHS will present an indexing belt filter of type BF 010-010B in its laboratory size at the trade fair.
Conical dryer from AVA for maximum product protection
The conical dryer from AVA serially connected with the indexing belt filter in Nuremberg is also highly versatile from a technological perspective. The dryer, which is also presented as a laboratory device, works in batch operation and is suitable for a wide range of drying and evaporation processes. It consists of a cone-shaped container withanintegrated mixing helix, that sweeps the container wall, which offers maximum product protection. "Highly sensitive products are currently being processed in the pharmaceuticals industry," says Specht. "For example, crystals tend to be highly thermosensitive. With the aid of the helix principle, we can achieve a uniform temperature and product moisture in these kinds of sensitive processes."
The mixing helixconveys the product upwards along the heated side wall. From here, it falls down again into the processing space. "The mixing process takes place primarily in the areas between the opposing movements," explains Specht. Different methods can be used to heat the device. The processing space can be heated up in a vacuum in low temperatures for particularly gentle product drying. In its laboratory version, the dryer can be used for a wide range of products and product developments.
BHS and AVA offer lab filters and dryers for all filter and dryer systems. Both companies are testing out different technological options in laboratory tests and pilot systems in order to achieve maximum efficiency in these processes. Experts from both sectors will be available to consult interested parties at POWTECH.
About BHS-Sonthofen GmbH
BHS-Sonthofen is an owner-operated group of companies in the field of machinery and plant engineering based in Sonthofen, Germany. The company offers technical solutions and consulting services in the field of mechanical process technology, with a focus on mixing, crushing, recycling and filtration. BHS-Sonthofen has a global presence with more than 400 employees and several subsidiaries.
Opting for the right technology in solid-liquid filtration plays a key role in increasing efficiency and process optimizations in large plants. BHS-Sonthofen has been specializing in cake filtration for over 60 years. The first rotary pressure filter was developed back in 1953. The Filtration Technology division manufactures filters and filtration systems for mechanical solid-liquid separation using pressure or vacuum filtration. BHS-Sonthofen not only offers its customers a comprehensive product range. One of the central tasks in every project is examining each process step with the customer and weighing up different alternatives against each other before selecting the best solution for the specific case and implementing it. The focus is on processes in the chemical, pharmaceutical, food and plastics industries, oil and gas as well as energy and resource extraction. For further information, please visit: www.bhs-sonthofen.de
About AVA GmbH & Co. KG
AVA GmbH & Co. KG, based in Herrsching am Ammersee, provides machines and system solutions for mixing, drying and reaction processes. The product range of the company, which was founded in 1991, comprises both horizontal and vertical technologies. The profound process technology know-how held by a creative and highly experienced team, the outstanding quality of the technical implementation as well as comprehensive service and consulting have ensured a leading position in the relevant markets for decades. Process technologies from AVA are used in numerous industrial applications. AVA became a member of the BHS-Sonthofen group of companies in 2018.