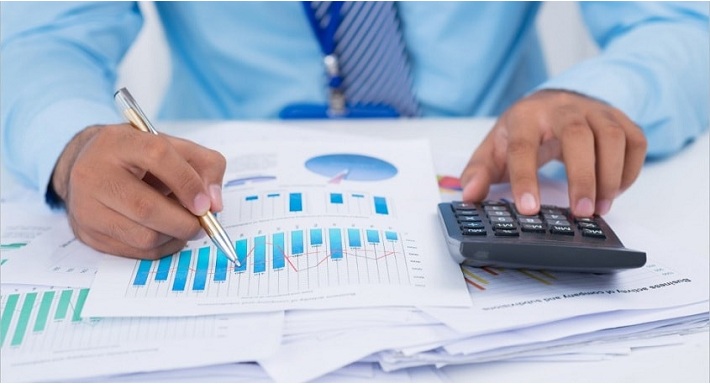 TxCell SA , a developer of cellular immunotherapies based on regulatory T cells (Tregs) for inflammation, autoimmunity and transplantation, announces its financial results for 2017 and its objectives for 2018.
"In 2017, TxCell successfully finalized its transition to become a CAR-Treg company. In 2018, our aim is to file a CTA or IND for our lead CAR-Treg and confirm the Company as a leader in this emerging field," said Stéphane Boissel, CEO of TxCell. "2017 was a landmark year for the cellular immunotherapy field, with the FDA approvals of the first two CAR-T products. By using CAR-Tregs, TxCell aims to expand the potential of engineered cellular therapy from oncology to autoimmunity, inflammation and transplantation."

"At the end of 2017, we secured TxCell's cash runway until early 2019 by renegotiating more favorable terms for our OCABSA financing program. We continue to actively work on strategic partnership opportunities to further consolidate our financial position," said Raphaël Flipo, CFO of TxCell. "TxCell's operating cash burn for 2017 was lower than the guidance previously provided by the Company, thanks to strict cost control and working capital optimization measures. We will continue to carefully monitor costs in 2018 as we have done in the past year."
Main 2018 objectives
TxCell maintains its goal of being the first ever company to start clinical development with a CAR-Treg program. To achieve this goal, TxCell has set the following objectives for 2018:
File a first CTA and/or IND for its lead CAR-Treg product-candidate targeting transplantation (prevention of chronic graft rejection).
Generate additional proof-of-concept data with its CAR Treg programs in autoimmunity and inflammation.
Secure long-term financing solution, such as a strategic partnership and/or an equity offering, depending on market conditions.
2017 business highlights: CAR-Treg transformation successfully completed
Lead CAR-Treg program on track to enter clinical trials in transplanted patients
TxCell's most advanced CAR Treg product-candidate targets HLA A2, a common mismatch antigen in transplantation, and is in development for the prevention of chronic rejection after organ transplantation. In September 2017, preclinical proof-of-concept data with a humanized clinical candidate showing strong efficacy in a GvHD model were presented at the 18th Congress of the European Society for Organ Transplantation (ESOT)1. TxCell plans to file its first CTA and/or IND for this lead CAR-Treg program by end Q4 2018.
In December 2017, TxCell completed its first CAR Treg Good Manufacturing Practice (GMP) process ready for clinical testing. It is based on a subset of Treg cells with the CD4+ CD25+ CD45RA+ phenotype (CD45RA+ Tregs), which display both strong anti-inflammatory activity and stability. This starting Treg subset is rare, accounting for less than 5% of CD4+ T lymphocytes. However, TxCell's process enables the manufacturing of clinical doses of CD45RA+ based CAR-Tregs in under two weeks, ready for post-production quality control.
In June 2017, TxCell appointed Lentigen Technology, Inc. (LTI) as its contract manufacturing organization (CMO) for the GMP production of the product's lentiviral vector. Transfer of TxCell's CAR Treg GMP process to a cell therapy CMO has started in early February 2018.
Progresses achieved with engineered Treg platform
In addition to TxCell's CAR-Treg programs targeting transplantation, TxCell also continues to collect data with its CAR-Treg programs targeting autoimmune and inflammatory diseases, such as multiple sclerosis, rheumatoid arthritis, inflammatory bowel disease or inflammatory skin diseases. The communication of these data sets depends on a number of factors, including the programs maturity and their protection by patents.
TxCell's overall R&D strategy involves both a number of internal programs as well as alliances with leading academic centers. As previously communicated, the Company is focusing its efforts on its most promising preclinical programs. As a result, the Company has decided to discontinue the development of CAR-Treg cells for the treatment of Lupus Nephritis with Ospedale San Raffaele (OSR) (Milan, Italy).
TxCell continues to collaborate with the Center for Research in Transplantation and Immunology (CRTI) (Nantes, France). This collaboration is mainly focused on the development of new CAR Tregs for transplant rejection and uses a proprietary Treg cell population expressing the CD8 marker. TxCell has an exclusive worldwide license on this CD8+ Treg population.
TxCell is also working with the University of British Columbia (UBC) (Vancouver, Canada) on its lead HLA-A2 CAR-Treg program targeting transplant rejection, and with the Lübeck Institute of Experimental Dermatology (LIED) (Lübeck, Germany) on the development of a CAR-Treg-based cellular immunotherapy for inflammatory skin diseases.
Overall, the Company's engineered Treg platform uses three different Treg cell populations, each with specific biological properties: CD4+ Tregs (used in TxCell's lead HLA-A2 transplantation program as well as in a number of in-house autoimmunity programs), CD8+ Tregs (evaluated with the CRTI notably in transplantation) and Type 1 Tregs (Tr1).
Financial highlights
Key 2017 financial highlights
The financial statements for the year ended December 31, 2017 were approved by TxCell's board of directors on March 12, 2018. The 2017 financial statements have been audited and the auditors' report will be issued in March 2018. TxCell's annual financial report, included in the registration document, will be available in April 2018.
Financial highlights are as follows:
Cash burn excluding equity transactions of €8.7 million in 2017 (compared to €10.9 million in 2016).
Cash and cash equivalents of €4.9 million as of December 31, 2017 (compared to €3.5 million as of December 31, 2016), including partial pre-funding of the 2017 Research Tax Credit for an amount of €1.4 million.
Revenue and other income of €2.2 million in 2017 (compared to €2.9 million in 2016), mainly consisting of the research tax credit.
R&D expenses of €8.5 million (compared to €11.1 million in 20162) representing 66% of the current operating expenses. The Company's R&D expenses for the year 2017 were mainly related to:
process development, notably for the development of TxCell's first CAR-Treg manufacturing process; the preclinical development of TxCell's CAR-Treg research programs, both internally and in collaboration.
G&A expenses of €3.2 million (compared to €3.9 million in 20162).
Other financial expenses of €0.3 million, mainly due to the accounting of convertible notes at fair value according to IFRS, with no impact on cash.
Full-year net loss of €10.9 million (compared to €13.6 million in 2016).
Organizational updates
TxCell recently added two senior personnel to its R&D team:
In January 2018, Tim Schmidt was appointed Chief Translational Research Officer. Tim is responsible for transitioning the HLA-A2 CAR-Treg program from preclinical research to first-in-man studies. Before joining TxCell, Tim was Director Clinical Strategy at UCB in Slough, UK, since 2015. He also spent five years at GlaxoSmithKline in Stevenage, UK, notably as Group Leader, Translational Sciences Manager.
In March 2018, Céline Dumont was appointed Senior Director, Preclinical, Pharmacology and Safety. In her new role, Céline is leading the Company's preclinical research and safety activities. Before joining TxCell, Céline spent three years at AstraZeneca, Gothenburg, Sweden, most recently as Team Leader, Translational Biology. She was previously Principal Scientist at UCB in Slough, UK, from 2009 to 2014.