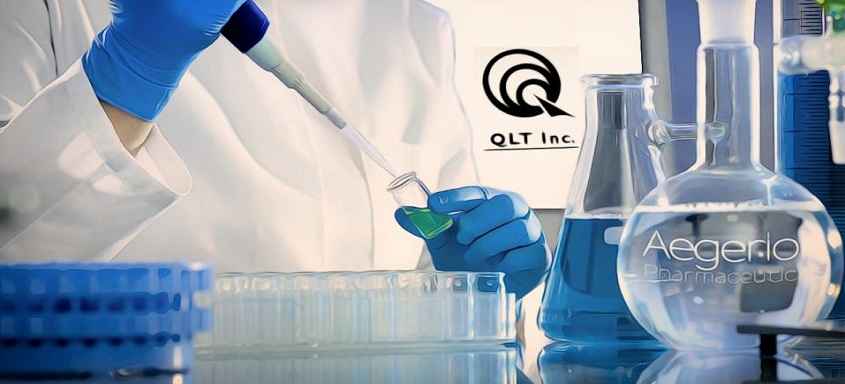 Aegerion Pharmaceuticals Inc and QLT Inc announced the completion of their merger transaction, as a result of which Aegerion is now an indirect wholly-owned subsidiary of QLT. In conjunction with the closing of the merger, QLT changed its name to Novelion Therapeutics Inc.
Novelion's common shares will begin trading on The NASDAQ Global Select Market under the symbol NVLN as of market open on November 30, 2016 and on the Toronto Stock Exchange under the symbol NVLN as of market open on or about December 1, 2016.  In the interim, Novelion's shares will continue to trade on the NASDAQ Global Select Market under the symbol QLTI and Toronto Stock Exchange under the symbol QLT.
"We are pleased to announce the closing of this transaction," said Mary Szela, Chief Executive Officer of Novelion. "We expect that our multi-asset portfolio of approved treatments, coupled with our pipeline, global commercial capabilities, strong intellectual property for our therapies, and improved financial position, will allow Novelion to create significant value for shareholders, while also enabling us to invest for growth. We look forward to executing on our mission of meaningfully impacting the lives of patients suffering from rare diseases."
In conjunction with the closing of the merger, a broad-based investor syndicate, including Deerfield, Armistice Capital, Broadfin Capital, Healthcare Value Capital, JW Asset Management, K2 & Associates Investment Management, Sarissa Capital, Jason Aryeh, and Tiger Legatus Capital Management, invested approximately $22 million in QLT. Novelion has an unrestricted cash balance of over $100 million to support future operations and potential targeted business development initiatives.
The holders of shares of Aegerion common stock outstanding immediately prior to the merger will receive, as merger consideration, 1.0256 Novelion common shares in exchange for each share of Aegerion common stock held.
Novelion will operate mainly under the leadership of Aegerion's management team prior to the merger, including Mary Szela as Chief Executive Officer, Gregory Perry as Chief Financial and Administrative Officer, and John Orloff as Executive Vice President, Head of Research and Development. The newly constituted Board of Directors is comprised of ten members – four Aegerion designees, four QLT designees, one designee from Broadfin Capital and one designee from Sarissa Capital Management. Novelion's principal headquarters are located in Vancouver, British Columbia, with business operations in Cambridge, Massachusetts.
Financial Guidance
Expect full year 2016 global net product sales for JUXTAPID® and MYALEPT® to be between $145 and $150 million.
Expect to provide Novelion's full year 2017 financial guidance in early January.
Upcoming Milestones
Expect to submit a marketing authorization application for metreleptin as a potential treatment for GL and a subset of partial lipodystrophy patients in the EU in the fourth quarter of 2016.
Following regulatory and pricing approval for JUXTAPID in Japan for the treatment of homozygous familial hypercholesterolemia (HoFH), we expect to launch in January 2017.
Conference Call & Webcast:
Novelion will host a conference call and webcast at 4:30 p.m. ET today. The live call may be accessed by phone by calling (866) 516-3002 (U.S.) or (760) 298-5082 (international). The webcast may be accessed on the Investor Relations section of Novelion's website, www.novelion.com, to be launched following the close of market today.
About Novelion Therapeutics Inc
Novelion Therapeutics is a biopharmaceutical company dedicated to developing new standards of care for individuals living with rare diseases. The company seeks to advance its portfolio of rare disease therapies by investing in science and clinical development. Novelion has a diversified commercial portfolio through its indirect subsidiary, Aegerion Pharmaceuticals, Inc., which includes MYALEPT® and JUXTAPID®, and is also developing zuretinol acetate for the treatment of inherited retinal disease caused by underlying mutations in RPE65 or LRAT genes. 
CONTACT:
Amanda Murphy, Associate Director,
Investor & Public Relations
857-242-5024
Amanda.Murphy@aegerion.com