Robert Bosch Packaging Technology GmbH reports a stable business development for the past fiscal year.
With 1.3 billion euros and 6,300 associates, the most important corporate figures of 2017 were on a par with the previous year's level, as Uwe Harbauer, managing director of the Bosch subsidiary, announced at Achema 2018, the leading global trade show for the processing industry. A higher order volume was achieved in the pharmaceutical sector. "The market is continuing to develop positively, and we were able to win market shares in several segments," Harbauer, who is also head of the business unit pharma, explained.

The company expects a good sales development for the pharma division in 2018. In comparison, the food business unit could not entirely match the results of the previous year. "We have introduced individual restructuring measures to concentrate our activities and optimize our competitiveness," Harbauer said.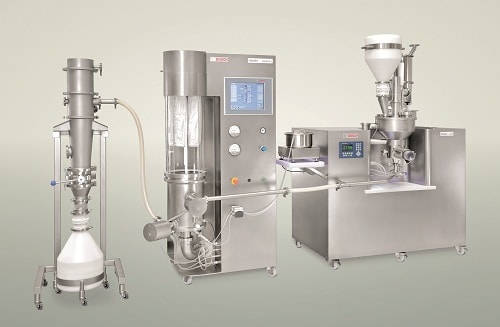 The developments in China are highly satisfactory for the business unit pharma: despite growing competition, Bosch was able to further expand business in the region. This is, amongst others, due to the establishment of an own organization in 2001, which today has nearly 350 employees. This way Bosch managed to build an extensive customer base at an early stage. Middle East and Africa also saw some forward-looking projects – both in equipping new manufacturing facilities and in expanding existing ones. The order intake was doubled compared to the previous year.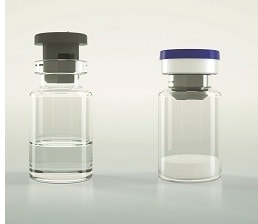 Partner during the entire machine lifecycle
Bosch supports its pharmaceutical customers in fulfilling the high demands regarding safety, speed, flexibility, sustainability and competitiveness. "We rely on our strength of understanding and accompanying the entire lifecycle of a customer's product," Harbauer explained. "There is more to it than delivering excellent equipment or complete systems. We also support our customers in the planning and development phases, and are at their side during start-up and operations, as well as maintenance and modernizations." To do so, Bosch combines its expertise in mechanical engineering and pharmaceuticals with comprehensive service and software know-how.

Higher transparency thanks to Industry 4.0
Industry 4.0 solutions account for an important part of the overall portfolio. They can be seamlessly combined with single machines, lines or other services. For instance, Bosch shows how the machine data from the new processing system SVP and the ALF filling machine is harmonized in a single system and enables optimum production planning. The new Pharma i 4.0 Starter Edition ensures higher production transparency by storing, visualizing and analyzing machine conditions, process parameters, availability and events.

Safety for processes, products and operators
Safety is also at the heart of all Bosch solutions. The new capsule filling machine GKF 720, for example, provides for highly safe handling of toxic products thanks to its washable containment. The new freeze dryer makes sure that thermolabile pharmaceuticals are reliably stabilized. "At Achema, visitors can expect numerous further exciting developments. They all have one goal in common: to facilitate efficient, productive and safe processes, which lead to a fast time-to-market of their products," Harbauer said.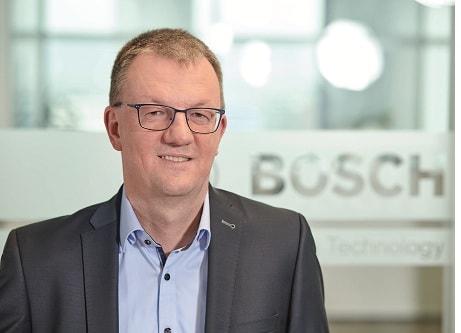 Based in Waiblingen near Stuttgart, Germany, and employing 6,300 associates, the Bosch Packaging Technology division is one of the leading suppliers of process and packaging technology. At over 30 locations in more than 15 countries worldwide, a highly-qualified workforce develops and produces complete solutions for the pharmaceuticals, food, and confectionery industries. These solutions are complemented by a comprehensive after-sales service portfolio. A global service and sales network provides customers with local points of contact. Additional information is available online at www.boschpackaging.com

The Bosch Group is a leading global supplier of technology and services. It employs roughly 402,000 associates worldwide (as of December 31, 2017). The company generated sales of 78.1 billion euros in 2017. Its operations are divided into four business sectors: Mobility Solutions, Industrial Technology, Consumer Goods, and Energy and Building Technology. As a leading IoT company, Bosch offers innovative solutions for smart homes, smart cities, connected mobility, and connected manufacturing. It uses its expertise in sensor technology, software, and services, as well as its own IoT cloud, to offer its customers connected, cross-domain solutions from a single source. The Bosch Group's strategic objective is to deliver innovations for a connected life.

Bosch improves quality of life worldwide with products and services that are innovative and spark enthusiasm. In short, Bosch creates technology that is "Invented for life." The Bosch Group comprises Robert Bosch GmbH and its roughly 440 subsidiary and regional companies in 60 countries. Including sales and service partners, Bosch's global manufacturing, engineering, and sales network covers nearly every country in the world. The basis for the company's future growth is its innovative strength. At 125 locations across the globe, Bosch employs some 64,500 associates in research and development.

The company was set up in Stuttgart in 1886 by Robert Bosch (1861-1942) as "Workshop for Precision Mechanics and Electrical Engineering." The special ownership structure of Robert Bosch GmbH guarantees the entrepreneurial freedom of the Bosch Group, making it possible for the company to plan over the long term and to undertake significant up-front investments in the safeguarding of its future. Ninety-two percent of the share capital of Robert Bosch GmbH is held by Robert Bosch Stiftung GmbH, a charitable foundation. The majority of voting rights are held by Robert Bosch Industrietreuhand KG, an industrial trust. The entrepreneurial ownership functions are carried out by the trust. The remaining shares are held by the Bosch family and by Robert Bosch GmbH.

Additional information is available online at www.bosch.com, iot.bosch.com, www.bosch-press.com.