Type 2 diabetes awareness is rising in the United States. Public and private health leaders are now offering screenings and patient education sites that discuss "prediabetes," to detect and treat the disease in its earliest stages.
In other global regions such as China and India, more patients are receiving treatment for diabetes. As such, the demand for diabetes medication will continue to grow.
Medications are evolving as medicine marches forward, creating new biologic treatments for the disease. Of course, injectable insulin has been the base treatment for a long time. However, with new focus around research for new treatment options for a number of chronic conditions, new products are coming into market, like GLP-1 agonists. 
Understandably, adhering to a treatment regimen can be a challenge, as some patients are uncomfortable injecting themselves or receiving injections, and there isn't yet an oral insulin treatment. Yet left untreated, diabetes leads to high cholesterol and hypertension, which in turn can trigger other complications including stroke, heart disease and even trouble with memory and vision. 
Because there isn't yet oral insulin, prefilled syringes, cartridges and insulin pens remain key to diabetes treatment. The pen is where products will continue to grow because of increasing prevalence and detection of diabetes. However, the GLP-1 agonists show even more promise, as studies of these medications have shown potential to impact weight loss, which could help to address obesity, a common comorbidity of diabetes. GLP-1 agonists are administered either in combination with insulin, or separately in a weekly dosing. 
Biologics offer new promise for many patients—namely, less frequent dosing options and newfound freedom through the use of wearable self-injection systems that can allow more opportunities for self-care in the home setting. However, they are not without their challenges. 
As more biologics and biosimilars enter the global pharmaceutical market, they can and will present unique packaging and containment challenges. Many biotech drugs are sensitive injectable drug products that can interact with containers and packaging components made from glass, potentially leading to delamination, particulates or protein aggregation. Additionally, some biopharmaceuticals have a high pH; others require storage at extremely cold temperatures. 
When faced with these or similar challenges, many pharmaceutical manufacturers are considering new materials for primary containment, such as cyclic olefin polymers, which offer a low-risk, high-performance alternative to glass. Additionally, companies are leveraging drug containment systems developed with Quality by Design (QbD) – helping make diabetes treatment a better patient experience.
QbD makes sense for traditional medications and biologics for diabetics
Over the past several years, we have seen a steady shift in the pharmaceutical industry toward an even more patient-centric approach. Nearly every aspect of the industry – from drug discovery to regulatory guidance, trial design and drug delivery – is focused on developing new approaches to put patients first. The impact of this shift can be seen in the many types of new drugs proliferating the pipeline.
In this new era of treatment, the adoption of Quality by Design (QbD) principles in the development and manufacture of biologic drug products is a way to put the patient first. It's driven and supported by regulatory guidance – such as ICH 8, 9 and 10 – and is gathering momentum within the biopharmaceutical industry. 
QbD delivers an improved, data-driven output, providing manufacturers with superior product and process understanding that minimizes risk, emphasizes patient-critical quality requirements and enhances drug product effectiveness in an industry where patient-centricity is paramount and quality must be top-of-mind from the very beginning. The adoption of these same QbD principles in the design and manufacturing of packaging components provides a drug package that is optimized to meet these same stringent needs.
One class of products in particular that is essential to understand and assess during the QbD process is prefillable syringe plungers. Plungers (also called pistons and stoppers) are important elements in injectable drug delivery because they can serve as the primary seal for container/closure integrity –helping to maintain the purity of drugs during shelf life – and function to transfer contents of the barrel and deliver drugs to the patient. Plungers are typically made from butyl rubber and can be coated with a fluoropolymer film that can increase lubricity and serve as a barrier between the drug and the elastomer, reducing the potential for leachables. 
There are new component offerings on the market designed to address the need for high-quality packaging solutions, including components designed using QbD principles to provide high reliability for breakloose and glide force, dimensional accuracy and consistency, sub-visible and visible particulate control, and low parts per million (ppm) defect attributes. 
But to achieve the most benefits for patients via QbD, timing is everything: Drug packaging and delivery partners should build quality into the development and manufacturing process from the very beginning. This not only helps to ensure that high quality standards are met through commercialization, but also allows the pharmaceutical industry to reach its ultimate goal of delivering safe, effective medications to diabetics who depend on them. 
Regulators mandate quality for drugs, packaging
With most diabetes medications taking injectable form, drug makers are increasingly exploring the use of prefillable syringe and self-injection systems for their administration. The potential for improved patient experience only further drives this approach: self-injection systems can give patients newfound freedom to self-manage their diseases outside of traditional healthcare settings, like the doctor's office or clinic. However, with this hope comes new considerations for biopharmaceutical companies and their manufacturing partners around drug delivery and risk mitigation.
Driven by concerns for patient safety, regulatory bodies around the world are asking drug and packaging manufacturers to build quality into their products from the start to ensure consistent quality throughout a drug product's lifecycle in order to minimize risks to the patient and the drug. For example, for injectable drug products such as insulin, mitigating particulate caused by delamination or other drug/container interaction issues is crucial. If small particles in the drug product are drawn into a syringe and subsequently injected into the patient, there is potential for significant adverse reactions. 
Depending on a number of factors1 including the nature of the particulate, particle size and shape, and patient population—a contaminated injectable product has the potential to result in inflammation, allergic reactions or blocked vessels, which may cause damage to tissues and organs and may even be life threatening. When particles are found in a vial of injectable drug, it can be a race against time to determine the source of the particles, the extent of the issue, and the impact of the defect. The defective product will also need to be removed from the market, which can impact the supply of a drug in the marketplace.
Connecting diabetes drug administration to the Internet of Things
Looking toward the future, we see bright prospects for diabetes care through auto-injectors and wearable injectors connected to smartphones. For example, connected health systems may offer new options for doctors and nurses who need to confirm the patients entrusted to their care are following home medication regimens.

New connected health technologies can boost medication adherence with smartphone apps and gamification, which has been studied in diabetes treatment. By incorporating the power of a smartphone app with an integrated wearable drug delivery system, there is an opportunity to improve and reward medication adherence with unique gamification technologies that not only captures when and how much of a medication was taken, but incentivizes self-treatment with rewards. Doing so creates a patient-friendly injector that allows for system configurations that not long ago seemed part of the distant future. 

Putting all three together – the right quality-focused, containment materials and delivery systems and apps that record doses and reward patients in order to reinforce medication adherence – creates a powerful next-generation digital health platform that can help solve some of the more vexing challenges of self-care for diabetics, including monitoring and confirming they're staying on their treatment plans without requiring as many office check-ins as required in the past.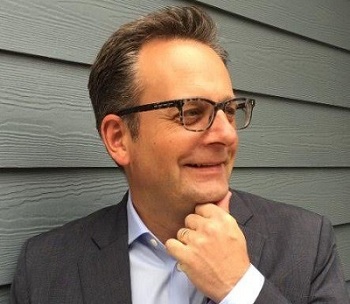 Kenneth Forssell, Vice President, Pharma Strategic Marketing at West Pharmaceutical Services, Inc.

Kenneth Forssell leads the Strategic Marketing function in West's Pharmaceutical segment where his responsibilities include the development and implementation of global strategies focused on Animal Health and Diabetes among others.

Kenneth has global leadership experience from the Pharmaceutical and Medical device sectors having worked with West and GSK in Europe, Asia and now in the US. He received a M.S. in Pharmacy from Helsinki University, Finland.