A new report released unveils 50 female leaders in healthcare business in the UK. Produced by BioBeat, 50 Movers and Shakers in BioBusiness 2018 emphasises the current role of women in leading, inspiring and innovating to ensure new technologies and treatments continue to improve UK research, health and society.*
BioBeat Founder Miranda Weston-Smith comments: "Congratulations to the outstanding women leaders who are recognised as the 50 Movers and Shakers in BioBusiness 2018. They are changing what is possible for the benefit of humanity and helping to build a more inclusive, responsive healthcare ecosystem – whether that's by developing revolutionary products, shaping bioscience through investment, accelerating the innovation pipeline, transforming patient access to healthcare or supporting innovation from concept to market."

Jane Osbourn, Vice-President Research and Development at MedImmune, which supported the report, comments: "On behalf of the numerous partners and supporters of the 50 Movers and Shakers in BioBusiness 2018 report, we are delighted to celebrate the achievements of this group of talented women. We hope shining a spotlight on these female leaders will support them to forge stronger networks and realise new opportunities to improve patient health."

A collaborative innovation platform for healthcare entrepreneurs and leaders, BioBeat has celebrated 50 Movers and Shakers in BioBusiness each year since 2014. It champions collaboration by bringing together scientific and business expertise, and creating a forum for investors and entrepreneurs to partner, which ultimately brings benefits to patients in the form of innovative new treatments.

About BioBeat
BioBeat connects entrepreneurs with leaders in biotech, by working to respond to challenges and open opportunities through the inspirational experience of women leaders. Miranda Weston-Smith founded BioBeat to bring fresh energy and insights into biotech for a healthier world.

BioBeat is grateful to long-standing partners the Cambridge Judge Entrepreneurship Centre and Innovation Forum.

Each autumn, BioBeat releases the 50 Movers & Shakers in BioBusiness report, which identifies 50 women in the UK who are shaking up biotech translation. The annual autumn summit also brings together pioneers in biotech to nurture innovation and new partnerships.

Find out more at http://www.mws-consulting.co.uk/biobeat/

About BioBeat
BioBeat connects entrepreneurs with leaders in biotech, by working to respond to challenges and open opportunities through the inspirational experience of women leaders. Miranda Weston-Smith founded BioBeat to bring fresh energy and insights into biotech for a healthier world.

BioBeat is grateful to long-standing partners the Cambridge Judge Entrepreneurship Centre and Innovation Forum.

Each autumn, BioBeat releases the 50 Movers & Shakers in BioBusiness report, which identifies 50 women in the UK who are shaking up biotech translation. The annual autumn summit also brings together pioneers in biotech to nurture innovation and new partnerships.

Find out more at http://www.mws-consulting.co.uk/biobeat/
About BioBeat's 50 Movers and Shakers in BioBusiness report
The 50 Movers and Shakers in BioBusiness report has been released by BioBeat every autumn since 2014. The full report for 2018 is available to download from 00.01 GMT on 1 November, and has been produced with the support of:
Appleyard Lees
BioStrata
Cambridge Judge Entrepreneurship Centre
Covington
GSK
Innovation Forum
MedImmune
Naked Ideas, Branding Specialists in Biotech
Wellcome Genome Campus
About the BioBeat18 summit
"Disrupting biodata healthcare"
1.30pm–6.30pm on Thursday 15 November 2018
Wellcome Genome Campus, Cambridge, CB10 1SA.

BioBeat18 will explore changing healthcare through the convergence of data and biology. Leading women from industry, investment and academia will discuss opportunities for disrupting the healthcare industry and constructing sustainable business models with biodata.

BioBeat18 is the sixth summit hosted by BioBeat, and is designed for scientists, entrepreneurs and investors. Open to all.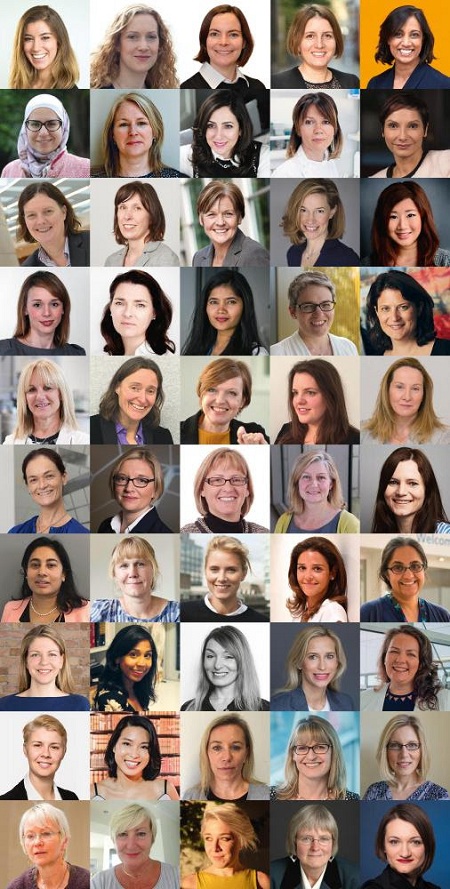 To find out more, view the full programme.