Sharp - part of UDG Healthcare plc, a global leader in contract packaging and clinical supply services, has announced an investment of $11million to increase its global cold storage and syringe assembly capacity in response to market demand.
The additional investment in Groninger labelling machines has doubled Sharp's syringe assembly capacity at its Allentown, US facility, which will provide additional manufacturing speed capacity and in-line safety device assembly when installed.

Cold storage capacity will also be increased by 61% at the site with a $1.5 million investment into DEA-approved caged cold storage as part of the company's drive to meet demand in the injectable device and biologics markets.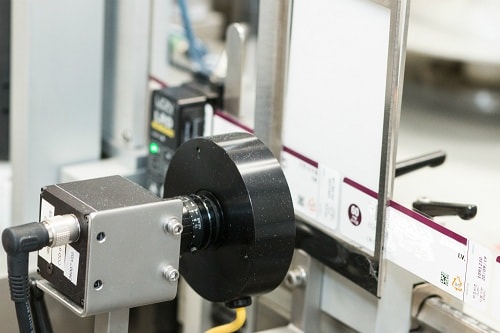 At the company's site in Belgium, investment in additional equipment, including Groninger labelling machines as well as the installation ofa high-speed syringe assembly Bausch+Ströbel machine, has trebled syringe assembly capacity.

Roel Kerkhof, General Manager of Sharp Packaging in Europe said: "This investment has allowed us to offer our clients redundancy and additional capacity in handling the shorter product runs that are typical of both the burgeoning orphan drug market, as well as the European market as a whole".

New cold storage facilities at Sharp's Oudehaske site in the Netherlands has increased vial labelling capabilities and increased the company's cold storage capacity in northern Europe by 14%.

Mike Owens, vice president of supply chain at Sharp US, said: "These investments are being driven by a significant rise in demand for our cold chain capabilities from clients across the biotech sector, with particular interest coming from the injectables sector.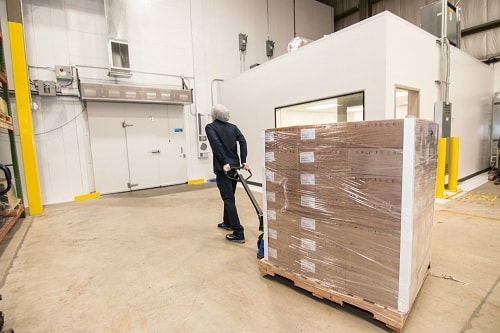 "Notably, our Global Design Center based in Allentown has seen a spike in demand for biologic kits for injectables due, in part, to the rising number of 'virtual' companies in the market. We have also seen a growing need for the design and prototyping of multi-component kits.

"The investment that we are making in temperature-controlled storage capacity is ultimately made on behalf of our clients and will allow us to offer greater scope for future growth.

The latest investment in the Biotechnology Center of Excellence on Sharp's Allentown campus has further increased its ability to handle specialty packaging requirements. The company purchased the 112,000 square foot Penn Drive building in Allentown in 2014, developing a $45 million state-of-the-art biologic and specialty product packaging operation, complete with comprehensive cold chain and serialization capabilities.

ABOUT SHARP
Sharp, part of UDG healthcare, is a global leader in contract packaging and clinical services. Operating from eight state-of-the-art facilities across the US and Europe, Sharp has built an international reputation for delivering cost-effective blister packaging, bottling, secondary assembly and labelling of injectable presentations, compliance packaging, formulation and manufacturing services, label design and printing. Sharp is also a world leader in 'Track and Trace' and serialization services, with over nine years' experience in implementing serialized solutions for its pharma clients.

For more information on Sharp and its solutions, visit www.sharpservices.com