METTLER TOLEDO is pleased to present a new poster entitled "10 Practical Tips for Correct Test Weight Handling" This free poster illustrates actions you can take to protect the accuracy of your test weights.
It includes important cleaning and storage suggestions that will help you maintain precision and reduce rework, disposal, and recall costs long-term.

Test weights are an indispensable resource for testing and calibrating scales and balances—and they require manual handling. As such, issues such as skin oils, dirt and shifting ambient temperatures can affect their accuracy. When these issues are not addressed, operators may conduct tests with inaccurate weights, resulting in weighing errorsas well as costs associated with rework, waste disposal, and product recall.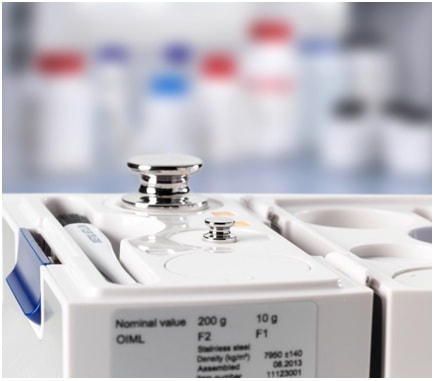 The poster with 10 practical tips for correct weight handling is a helpful support and reminder for routine balances and scales testing in every lab. Register here to get the free poster.

About METTLER TOLEDO
METTLER TOLEDO is a leading global supplier of precision instruments and services. The Company is the world's largest manufacturer and marketer of weighing instruments for use in laboratory, industrial and food retailing applications. METTLER TOLEDO also holds top-three market positions in several related analytical instruments and is a leading provider of automated chemistry systems used in drug and chemical compound discovery and development. In addition, the Company is the world's largest manufacturer and marketer of metal detection and other end-of-line inspection systems used in production and packaging and holds a leading position in certain process analytics applications. Additional information about METTLER TOLEDO can be found at www.mt.com