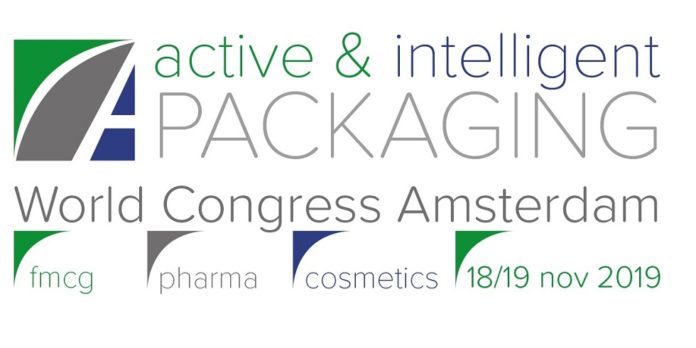 AIPIA is a global trade association with more than 1200 members, whch include Brand Owners and Retailer, Supply Chain/Logistics companies, Packaging Converters & Manufacturers and Designers, R&D organisations as well as developers of Active & Intelligent Packaging (A&IP) products, software and services.
Its mission is to speed up the implementation of A&IP across all sectors (mainly Food & Beverage, Pharma, Cosmetics & Toiletries, Luxury and High Value CPGs) by creating an ecosystem of all those involved in the development and use of A&IP. The Association has created networking and information exchange platforms to enable interested parties to share and work together to create cost effective and scalable solutions for end users. The primary event in the AIPIA calender is the World Congress, held each November in Amsterdam, the Netherlands. Here more than 400 A&IP practicioners and users
come together to hear about the latest ideas and concepts revolutionizing the way the world uses packaging. Also AIPIA now runs Active & Intelligent Packaging Summits in the USA and China as well as events in SE Asia and, soon, India.
Event Name: AIPIA World Congress 2019
Event Venue: De Beurs van Berlage
Event Date: 18 and 19 November 2019
Contact number (with country & area code): 0031-30-4200235
Email ID: martine@aipia.info
Event URL: https://events.bizzabo.com/AIPIA2019
Event Organizer: AIPIA