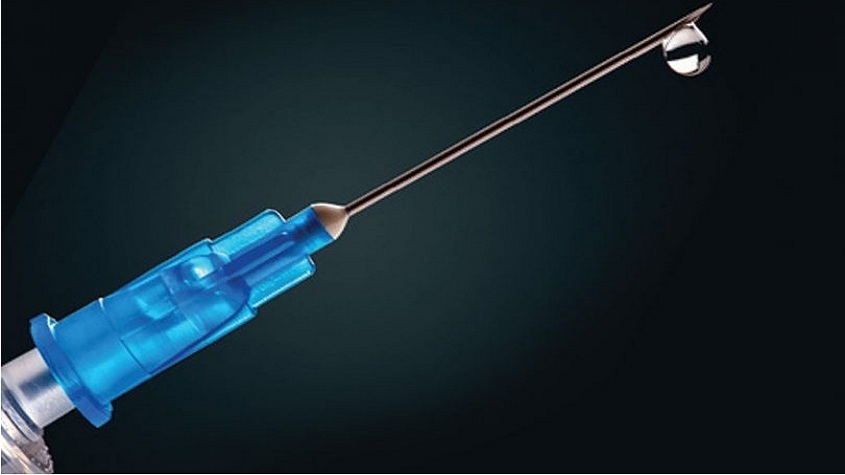 Regeneron Pharmaceuticals, Inc. and Sanofi announced that new analyses on mortality from the 18,924-patient ODYSSEY OUTCOMES trial were presented at the American Heart Association (AHA) Scientific Sessions 2018.
Praluent® (alirocumab) Injection was associated with fewer deaths from any cause among patients who had previously experienced a heart attack or unstable angina (known as acute coronary syndrome, or ACS), and this was enhanced in patients who were followed for at least 3 years and those who had an LDL-C (low-density lipoprotein cholesterol) of 100 mg/dL or higher at baseline. Moreover, additional new analyses showed an association between reduced non-fatal cardiovascular (CV) events and reduction in non-CV death during the trial period.

"Reducing patients' risk of death is one of cardiologists' key priorities. Some of these deaths could potentially be prevented, particularly among patients who have already been identified as high risk because they have a history of acute coronary syndrome," said Gregory G. Schwartz, M.D., Ph.D., University of Colorado School of Medicine, Aurora, CO, and co-chair of the trial. "In this nearly 19,000-patient trial, alirocumab was associated with fewer deaths from any cause, an observation that was more pronounced among patients who were eligible for at least 3 years of treatment, or who started with LDL-C of at least 100 mg/dL."
In the trial, Praluent added to maximally-tolerated statins was compared to maximally-tolerated statins alone in patients who had experienced an ACS within the last 12 months. Data published in the New England Journal of Medicine last week found Praluent significantly reduced the risk of major adverse CV events (MACE) and was associated with a lower risk of death from any cause.
In pre-specified analyses of 8,242 patients followed for at least 3 years, Praluent was associated with a 22% lower risk of death from any cause (hazard ratio [HR] 0.78; 95% confidence interval [CI], 0.65 to 0.94; nominal p=0.01). Separate post-hoc analyses showed Praluent-treated patients whose baseline LDL-C levels were at or above 100 mg/dL experienced a 29% lower risk of death from any cause (HR 0.71; 95% CI, 0.56 to 0.90).
In additional post-hoc analyses, researchers found Praluent-treated patients experienced fewer non-fatal CV events and were less likely to die from a non-CV event, and that these two findings may be associated (association between non-fatal and fatal events = 2.35; 95% CI, 1.98 to 2.73; p<0.0001).
No new safety signals were found in the analyses. In ODYSSEY OUTCOMES, the incidence of adverse events was similar in the two groups, with the exception of local injection-site reactions (3.8% in the Praluent group vs. 2.1% in the placebo group).
The effect of Praluent on CV morbidity and mortality is currently being reviewed by regulatory authorities and has not yet been fully evaluated. Data from the ODYSSEY OUTCOMES trial have been submitted to regulatory authorities in the European Union (EU) and in the U.S., where the target action date for the Food and Drug Administration (FDA) decision is April 28, 2019.
ODYSSEY OUTCOMES Trial Design
ODYSSEY OUTCOMES (n=18,924) assessed the effect of Praluent on the occurrence of MACE in patients who had experienced an ACS between 1 to 12 months (median 2.6 months) before enrolling in the trial, and who were already on intensive or maximally-tolerated statin treatment. Patients were randomized to receive Praluent (n=9,462) or a placebo (n=9,462) and were assessed for a median of 2.8 years, with some patients being treated for up to 5 years. Approximately 90% of patients were on a high-intensity statin.
The trial was designed to maintain patients' LDL-C levels between 25 to 50 mg/dL, using two different doses of Praluent (75 mg and 150 mg). Praluent-treated patients started the trial on 75 mg every 2 weeks and switched to 150 mg every 2 weeks if their LDL-C levels remained above 50 mg/dL (n=2,615). Some patients who switched to 150 mg switched back to 75 mg if their LDL-C fell below 25 mg/dL (n=805), and patients who experienced two consecutive LDL-C measurements below 15 mg/dL while on the 75 mg dose (n=730) stopped active Praluent therapy for the remainder of the trial.
About Praluent
Praluent inhibits the binding of PCSK9 (proprotein convertase subtilisin/kexin type 9) to the LDL receptor and thereby increases the number of available LDL receptors on the surface of liver cells to clear LDL, which lowers LDL-C levels in the blood. Praluent is being developed by Regeneron and Sanofi under a global collaboration agreement and was invented by Regeneron using the company's proprietary VelocImmune® technology that yields optimized fully-human monoclonal antibodies.
Praluent is approved in more than 60 countries worldwide, including the U.S., Japan, Canada, Switzerland, Mexico and Brazil, as well as the EU. In the U.S., Praluent is approved for use as an adjunct to diet and maximally tolerated statin therapy for the treatment of adults with heterozygous familial hypercholesterolemia (HeFH) or clinical atherosclerotic CV disease (ASCVD) who require additional lowering of LDL-C. The effect of Praluent on CV morbidity and mortality has not been determined.
About Regeneron Pharmaceuticals, Inc.
Regeneron   is a leading biotechnology company that invents life-transforming medicines for people with serious diseases. Founded and led for 30 years by physician-scientists, our unique ability to repeatedly and consistently translate science into medicine has led to seven FDA-approved treatments and numerous product candidates in development, all of which were homegrown in our laboratories. Our medicines and pipeline are designed to help patients with eye diseases, allergic and inflammatory diseases, cancer, cardiovascular and metabolic diseases, neuromuscular diseases, infectious diseases and rare diseases.
Regeneron is accelerating and improving the traditional drug development process through our proprietary VelociSuite® technologies, such as VelocImmune® which produces optimized fully-human antibodies, and ambitious research initiatives such as the Regeneron Genetics Center, which is conducting one of the largest genetics sequencing efforts in the world. For additional information about the company, please visit www.regeneron.com
About Sanofi
Sanofi is dedicated to supporting people through their health challenges. We are a global biopharmaceutical company focused on human health. We prevent illness with vaccines, provide innovative treatments to fight pain and ease suffering. We stand by the few who suffer from rare diseases and the millions with long-term chronic conditions. With more than 100,000 people in 100 countries, Sanofi is transforming scientific innovation into healthcare solutions around the globe.