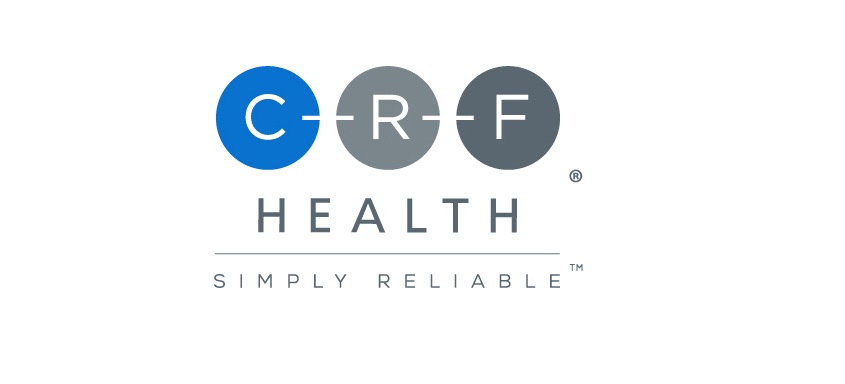 CRF Health, the leading provider of patient-centered eSource technology solutions for the life sciences industry, announced that it will host a series of interactive workshops and speaker sessions at DIA's 2018 Global Annual Meeting, June 24-28, Boston, MA.
Bill Byrom, VP of Product Strategy and Innovation will present in three sessions related to the use of mobile and wearable technology in clinical trials. Also, Michele Skibsted, Director of Client Relations will host a session titled 'Putting Patient Experience First.'

Sponsors and CROs have the opportunity for numerous benefits albeit with challenges when it comes to the electronic collection of eSource data from patients remotely in clinical trials. The industry is changing and the use of mobile, sensor and wearable technology, in addition to leveraging patients' own devices Bring Your Own Device (BYOD),presents great opportunities for the way in which clinical research will be performed in the future. These approaches enable the collection of richer and more frequent clinical outcome data that can provide deeper insights to better understand intervention effects during clinical development.  Indeed,one of the most important benefits is the impact this technology will have on reducing the burden of data collection,thereby ensuring the patient comes first.
CRF Health will provide expert insights as part of several topical sessions at the forthcoming DIA Global Annual Meeting in Boston, MA.  CRF Health will contribute to discussions on the latest electronic technological developments and trends in clinical trials, led by two highly qualified industry experts. Dr. Bill Byrom has a strong track-record of contribution to the scientific advancement of electronic clinical outcome assessments (eCOA) and the wearable technology disciplines. Michele Skibsted has worked closely with sponsors, CROs, healthcare providers and hospitals to develop systems for successful implementation of wireless technology.
CRF Health sessions at DIA 2018:
"We are excited to share our clinical trial eSource expertise at DIA 2018 and be at the forefront of discussions around wearables and patient-focused outcomes in clinical research," commented Rachael Wyllie, CEO of CRF Health. "We look to the capabilities of modern technology solutions in leveraging the measurement of new health outcomes and trial endpoints, ultimately giving the sponsor confidence that data can be captured in an efficient way with little risk. Our expert speakers will highlight how the advent of mobile, digital, and wearable devices has marked a shift in the way technology permeates our everyday lives and demonstrate new opportunities for inclusionin clinical trials."
In addition to the expert talks,specialists from CRF Health will be on-hand at the company's booth (1123) to discuss the individual clinical trial technology challenges of attendees, as well as their needs across a range of therapeutic areas, including oncology, immunology, CNS and rare diseases.
To register for the sessions please visit the DIA 2018 website. For further information on CRF Health please visit booth 1123 at DIA or online at www.crfhealth.com.
About CRF Health
CRF Health is the leading provider of patient-centered eSource technology solutions for the life sciences industry. With experience in more than 800 clinical trials, over 100 languages and across 74 countries, CRF Health's TrialMax® platform consistently demonstrates the industry's highest data accuracy, patient and site compliance, and patient retention. The integrated TrialMax platform includes eCOA solutions for collecting PROs (Patient Reported Outcomes), ObsROs (Observer Reported Outcomes), ClinROs (Clinician or Rater Reported Outcomes), and PerfOs (Performance Outcomes), and features TrialConsent®, an electronic solution for collecting and managing informed consent in clinical trials. CRF Health's eSource solutions improve trial engagement by making the patient the center of the clinical trial process.