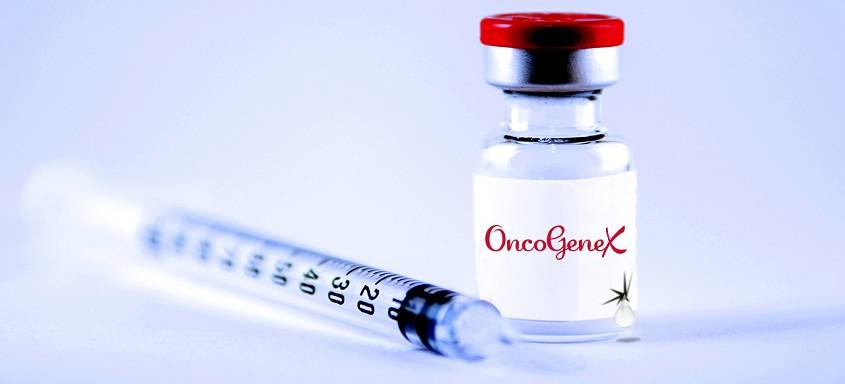 OncoGenex Pharmaceuticals, Inc , a publicly held oncology biopharmaceutical company, and Achieve Life Science, Inc , a privately held specialty pharmaceutical company, announced that they have entered into a definitive merger agreement under which OncoGenex will acquire Achieve in an all-stock transaction.
Upon completion of the proposed merger, Achieve's equity holders are expected to own 75% of the combined company's outstanding shares and current stockholders of OncoGenex are expected to own the remaining 25% of the combined company's outstanding shares.  Following completion of the merger, OncoGenex Pharmaceuticals, Inc. will be renamed Achieve Life Sciences, Inc.

In addition, prior to the completion of the proposed merger, OncoGenex is expected to distribute to its stockholders contingent value rights (CVRs) for 80% of any net proceeds of certain payments arising from a future sale, transfer, license or similar transaction involving OncoGenex's apatorsen oncology product candidate.
The combined company's executive management team will be led by Rick Stewart, Chairman of Achieve; Anthony Clarke, Chief Scientific Officer of Achieve; John Bencich, Chief Financial Officer of OncoGenex; and Cindy Jacobs, Chief Medical Officer of OncoGenex. The combined company plans to utilize select clinical and corporate resources from OncoGenex's existing operations to accelerate the clinical development program of cytisine for smoking cessation. The board of directors of the combined company is expected to consist of seven members, four of which will be designated by Achieve and three of which will be designated by OncoGenex.   
The proposed merger will create a clinical-stage company focused on clinical and commercial development of cytisine, a selective nicotine receptor partial agonist currently in late-stage development for smoking cessation.  Two recent Phase 3 trials in over 2,000 patients using cytisine as a smoking cessation aid have been completed, with positive results published in the New England Journal of Medicine. In total, over 10,000 individuals have now participated in clinical trials evaluating cytisine. The product is currently marketed by a third party in Central and Eastern Europe and is believed to have treated in excess of 20 million patients.
In addition to cytisine, the combined company's pipeline will also include apatorsen (OGX-427), a once-weekly intravenous drug designed to inhibit production of heat shock protein 27 (Hsp27) to disable cancer cells' defenses and overcome treatment resistance. Positive Phase 2 results were recently reported following final analysis of the Borealis-2™ trial of apatorsen in combination with docetaxel treatment that enrolled 200 patients with metastatic bladder cancer whose disease had progressed following first-line platinum-based chemotherapy. Patients who received apatorsen treatment experienced a 20% reduction in risk of death, compared to patients receiving docetaxel alone (HR=.80; 95% CI: 0.65-0.98; p=0.078).  Efforts will continue to establish a strategic partnership to further the development of apatorsen.
"After extensive and thorough review of strategic alternatives, we are very pleased to announce this proposed merger with Achieve as it adds both immediate and long-term product opportunities in indications with significant patient need and commercial opportunity," said Scott Cormack, President and CEO of OncoGenex. "With cytisine in late-stage development for smoking cessation and having a defined regulatory path with FDA, we believe the proposed merger provides our stockholders with an opportunity to realize value from their investment in OncoGenex."
Rick Stewart, Chairman of Achieve, added, "Achieve is expecting to meet a number of significant clinical and regulatory milestones within the next 12-18 months culminating in a final, large-scale Phase 3 clinical trial. The merger of OncoGenex and Achieve provides additional clinical and corporate resources to meet those milestones."
The transaction has been approved unanimously by the boards of directors of both companies. The proposed merger is expected to close by mid-2017, subject to customary closing conditions.
MTS Health Partners is acting as exclusive financial advisor to OncoGenex and Fenwick & West LLP is acting as legal counsel. Paul Hastings LLP is acting as legal counsel to Achieve.
About Achieve and Cytisine
Achieve is developing cytisine as a smoking cessation aid. Cytisine is a plant-based alkyloid with a high binding affinity to the nicotinic acetylcholine receptor. It is an established smoking cessation treatment that has been approved and marketed in Central and Eastern Europe for more than 15 years. It is estimated that over 20 million people have used cytisine to help combat nicotine addiction, including approximately 2,000 patients in Phase 3 clinical trials conducted in Europe and New Zealand. Achieve's focus is to address the global smoking health epidemic, which is currently the leading cause of preventable death and responsible for nearly six million people losing their lives annually worldwide. Discussions have been held with FDA and a European regulatory agency to determine the clinical and regulatory pathway towards making cytisine widely available.
About OncoGenex
OncoGenex is a biopharmaceutical company committed to the development and commercialization of new therapies that address treatment resistance in cancer patients. The company's lead compound, apatorsen (OGX-427), is designed to inhibit production of Hsp27, disable cancer cells' defenses and overcome treatment resistance. Hsp27 is an intracellular protein that protects cancer cells by helping them survive, leading to resistance and more aggressive cancer phenotypes. Both the potential single-agent activity and synergistic activity of apatorsen with cancer treatments may increase the overall benefit of existing therapies and augment the durability of treatment outcomes, which could lead to increased patient survival. More information is available at www.OncoGenex.com