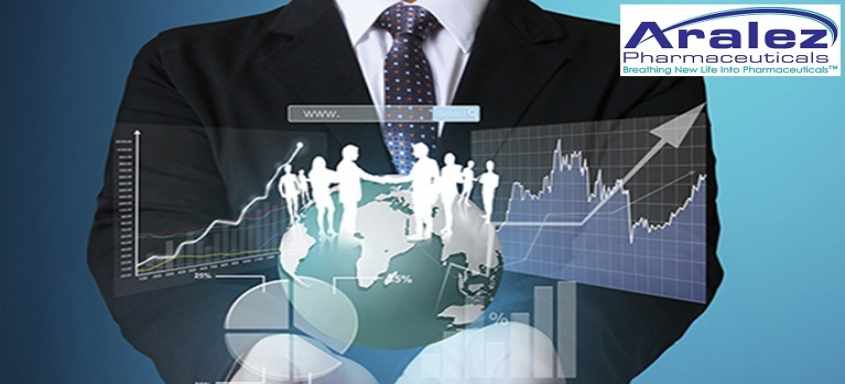 Aralez Pharmaceuticals Inc a global specialty pharmaceutical company announced that its subsidiary, Aralez Pharmaceuticals Trading DAC (Aralez Ireland), has completed its acquisition of the U.S. rights to Toprol-XL® (metoprolol succinate) and its Authorized Generic (AG) from AstraZeneca.
In connection with the transaction, the parties entered into a Supply Agreement pursuant to which AstraZeneca will continue to manufacture and supply Toprol-XL and the AG to Aralez Ireland for at least ten years. AstraZeneca will also continue to distribute the product on behalf of Aralez Ireland until the product is transferred, which could be up to nine months following the closing under a transitional services agreement.

In accordance with the terms of the asset purchase agreement, the upfront amount of $175 million was paid at closing. The transaction was financed through a previously committed senior secured debt facility with Deerfield Management. In addition to the $175 million upfront payment to AstraZeneca, upon the closing of the transaction, Aralez borrowed funds under this credit facility to replenish $25 million that was previously paid from cash on hand in connection with the recently completed ZONTIVITY® acquisition. In addition, Deerfield has agreed to provide Aralez access to up to an additional $250 million in capital to fund future mutually agreeable acquisitions.
"We are pleased to announce the completion of the acquisition of the U.S. rights to Toprol-XL and its AG, which bolsters our position in the treatment of cardiovascular disease and significantly enhances our financial wherewithal with a more diversified revenue stream," said Adrian Adams, Chief Executive Officer of Aralez. "The strong cash flow from the transaction is expected to accelerate our profitability to 2017 on an adjusted basis, while also offsetting launch costs for both YOSPRALA™ and ZONTIVITY. As a result of our strengthened financial profile following this transaction, together with the recent launch of YOSPRALA and planned relaunch of ZONTIVITY in 2017, we believe that we are nicely positioned drive long-term organic growth."
Toprol-XL is an extended-release tablet that belongs to a family of high blood pressure medications known as beta-blockers. Extended-release tablets need to be taken only once a day. After swallowing Toprol-XL, the coating of the tablet dissolves, releasing a multitude of controlled release pellets filled with metoprolol succinate. Each pellet acts as a separate drug delivery unit and is designed to deliver metoprolol continuously over the dosage interval of 24 hours.
Greenhill & Co. served as Financing Advisor to Aralez and Willkie Farr & Gallagher LLP served as Legal Advisor to Aralez in connection with the transaction.
About Hypertension
Hypertension, or high blood pressure, is dangerous because it makes the heart work too hard and contributes to atherosclerosis (hardening of the arteries). It increases the risk of heart disease and stroke, which are the first and third leading causes of death among Americans. High blood pressure can also result in other conditions, such as congestive heart failure, kidney disease, and blindness.
About Toprol-XL 
Toprol-XL® is approved for the treatment of high blood pressure. By lowering blood pressure, Toprol-XL may lower the risk of fatal and non-fatal cardiovascular events, primarily strokes and myocardial infarctions. Toprol-XL is also indicated for the long-term treatment of angina pectoris, to reduce angina attacks and to improve exercise tolerance and for the treatment of stable, symptomatic (NYHA Class II or III) heart failure of ischemic, hypertensive, or cardiomyopathic origin. It was studied in patients already receiving ACE inhibitors, diuretics, and, in the majority of cases, digitalis. In this population, Toprol-XL decreased the rate of mortality plus hospitalization, largely through a reduction in cardiovascular mortality and hospitalizations for heart failure.
Control of high blood pressure should be part of comprehensive cardiovascular risk management, including, as appropriate, lipid control, diabetes management, antithrombotic therapy, smoking cessation, exercise, and limited sodium intake. Many patients will require more than 1 drug to achieve blood pressure goals.
Toprol-XL is supplied as 25mg, 50mg, 100mg and 200mg tablets designed for oral administration. For full prescribing information and additional important safety information, please visit: www.TOPROL-XL.com.
About Aralez Pharmaceuticals Inc.
Aralez Pharmaceuticals Inc is a global specialty pharmaceutical company focused on delivering meaningful products to improve patients' lives while creating shareholder value by acquiring, developing and commercializing products primarily in cardiovascular, pain and other specialty areas. Aralez's Global Headquarters is in Mississauga, Ontario, Canada, its U.S. Headquarters is planned to be in Princeton, NJ and the Irish Headquarters is in Dublin, Ireland. More information about Aralez can be found at www.aralez.com.
Contact Information:
Aralez Pharmaceuticals US Inc.
Nichol Ochsner
Executive Director, 
Investor Relations & Corporate Communications
732.754.2545
nochsner@aralez.com