From 27 November 2018, the Drug Supply Chain Security Act (DSCSA) will be actively enforced by regulators in the US.
Here, leaders from across the pharmaceutical sector discuss the industry's readiness and what companies should be thinking about in the final month before and beyond deadline.

Brian Daleiden, vice president of industry marketing at TraceLink
In TraceLink's Global Drug Supply, Safety and Traceability Survey, a major disparity between perceptions of readiness and actual progress was found among business leaders preparing for DSCSA. Not one of the respondents who felt 'very ready' for serialization had actually taken all the fundamental steps towards serialization readiness.

Since then, we believe the gap between perception of readiness and real progress has been significantly tightened, as organizations across the pharmaceutical supply chain have been implementing solutions.

The sense is that most of the market will be ready for the upcoming DSCSA deadline although there is a chance that some organizations, most notably pharmaceutical companies working with CMOs that are not fully prepared, will struggle to meet the deadline.

The challenges associated with being 'serialization-ready' have prevented many businesses from looking ahead and preparing for what is next. Since many companies have been laser-focused on becoming serialization ready by deadline, many have deferred preparing for the next phase of DSCSA, which is when pharmaceutical manufacturers need to have systems in place to meet the impending saleable returns verification requirements imposed on wholesale distributors.

Beyond this, DSCSA regulations will continue to impact all segments of the pharmaceutical supply chain through the year 2023 when fully electronic, interoperable systems for unit-level traceability become a requirement.

Importantly, the November deadline is just the first step toward a digital transformation of the pharmaceutical supply chain. It is vital that businesses begin preparing to leverage the new information created by serialization to achieve business value. The digitalization of the industry will be driven by new technologies generated by pharmaceutical traceability needs, the utilization of serialization data and the accessibility to derive value from this data within one platform.

Through TraceLink's digital information-sharing network, fundamental processes that will be transformed through digitalization include the issuance of supply chain-wide digital recall notifications, the enablement of secure, distributed product verification for supply chain partners, and the launch of patient-centric programs that enable the ultimate consumers of medicines to interact with real-time product information based on the uniquely identifiable products.

Rick Seibert, senior vice president of innovation & technology services at Sharp
We experienced a large surge of conversion requests for our serialization packaging services at the beginning of 2017, which was fairly persistent up until the announcement by the FDA that they would delay active enforcement of the DSCSA until November 2018. At that point our conversion workload was still very high but was steady and we were able to convert a large percentage of existing clients.

In recent months, running up to next month's deadline, there's been another surge in current client demand, as well as a high number of new clients wanting to convert as soon as possible. There has been a clear recognition that the deadline is closing in.

Based on customer feedback and discussions we've had with industry partners, I would say there remain providers that are not ready to be compliant and it is likely that a proportion of pharma companies are not ready as a result. There is most definitely risk to the industry.

At this late stage, non-compliant manufacturers must make every effort to either convert or find providers that are ready, have experience in the process, and follow their guidance.

For those that are ready, they should turn their attention to realizing the opportunities of a serialization-enabled supply chain. Sharp is already developing programs and services that will allow our clients to use the systems already deployed to create value beyond compliance.

One of our focus areas is around enabling patients to better engage with their treatment and care by providing access to resources and enhanced services via the unique data points on the package created by serialization.

Staffan Widengran, director corporate projects, Recipharm
In light of the year-long transition period from the initial deadline in November 2017, there is no reason to believe the market will not be compliant in time for the deadline. Some pharmaceutical companies maintained their serialisation programme schedule and treated the original 2017 deadline as the final one, and so have been fully compliant for a year already.

There will be some pharmaceutical companies that struggle to implement a compliant solution in time. A fully serialised supply chain is a financially and logistically demanding task; companies that did not begin their preparations early will find it difficult to reach compliance with only one month to go. Those in this position should prepare for the worst-case scenario. For example, create a bridging stock to pack and deliver before 27th November, as this can cover the period until they are ready.

It should be noted that this is only a solution for those that are close to completing their preparations; for those who have barely begun, a halt in production will be very difficult to avoid. In these cases, on option could be to outsource to a fully serialised contract manufacturing organisation (CMO).

Recipharm has introduced a new standalone serialisation service in advance of the deadline, which will allow pharmaceutical companies to benefit from its serialisation capabilities - Recipharm has serialised around 1.4 million packs for the US market to date. The service includes adding 2D codes and human readable text to pre-packaged medicines. This will ensure that companies that are currently not ready for the deadline have a way to achieve compliance in time, and avoid a gap in production.

Dexter Tjoa, director corporate strategy, Tjoapack
As of 27th November 2018, the US Drug Supply Chain Security Act (DSCSA) will be actively enforced by the FDA. Although a yearlong grace period was granted to allow underprepared businesses to develop and implement a suitable solution, there remain organisations across the supply chain that are not ready.

A widespread failure to understand the complexities of serialisation will mean that even some of the companies which extended their programmes into the grace period year will not be ready to continue business as usual come next month.

With only a month to go, it really is too late to start trying to develop an in-house solution, as the implementation process cannot be rushed. A solution needs to be properly scoped out, integrated across lines and fully tried-and-tested to minimise the risk of disruption to supply.

Outsourcing is an attractive solution for companies that need to ensure compliance, but it is vital that they begin conversations with potential partners as soon as possible. Contract packaging organisations (CPOs) have become a popular alternative to implementing an internal solution over the last year, but – albeit shorter – this solution does present a minimum lead time. The sooner CPOs know about your requirements, the more likely you are to be ready.

And, of course, it doesn't end there. Companies that are ready for the November deadline, should start turning their attention to ensuring they are well-prepared for aggregation requirements, come the 2023 deadline.

Daniel Tedham, managing director of Wasdell Manufacturing, a division of the Wasdell Group
A significant number of businesses have failed to react adequately to the serialisation challenge. Inadequate resources and/or limited access to the expertise required to deliver a compliant solution led to many companies delaying their preparations. Now, companies that should have developed and implemented a clear strategy for compliance with the DSCSA are at great risk of missing the November deadline.

At such a late stage, any company that is not close to validating their solution will have to look for third-party contract providers to outsource their serialisation requirements to. Some manufacturers that do not count packaging as one of their core competencies opted for this approach at a much earlier stage to offset some of the cost implications of buying and installing new hardware and IT infrastructure. This approach negated the costs associated with training staff and the production downtime required to equip lines. When you combine these factors, it is easy to see why the outsourcing approach is appealing and as the deadlines loom, this is likely to become more prevalent.

Ultimately, it is to the benefit of the entire pharmaceutical industry that every business is compliant — the supply chain is simply too vast and intertwined for there to be any missing links. Once businesses have implemented and validated a solution, they should be working with their partners and collaborating with other members of the supply chain and sharing knowledge to ensure every business they interact with is compliant.

Better prepared companies should be looking to make the most of their serialisation investment by exploring the additional opportunities presented by this increased level of supply chain visibility. Aggregation capabilities should be prioritised as they will be phased in as three-tier parent-child relationships between barcodes become a requirement of DSCSA in 2023. Wasdell has invested in aggregation as part of its serialisation service to ensure it could meet this requirement and any future regulations.

Author biographies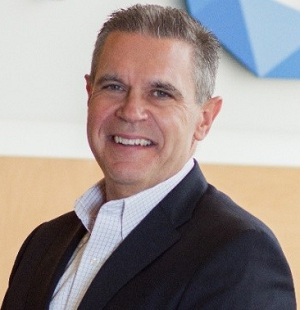 Rick Seibert, senior vice president of innovation & technology services at Sharp
Rick has over 20 years' experience and is our Senior Vice President of Project Management & Technology Services. He joined Sharp in 2004 after holding senior roles at B. Braun Medical.

Rick has a Bachelor of Arts in Applied Sciences, a Bachelor of Science in Industrial Engineering, a Master of Science in Manufacturing System Engineering, a Master of Business Administration in Management, a post-Master of Business Administration Graduate Certificate in Pharmaceutical Marketing and a Graduate Certificate in Pharmaceutical Manufacturing Practices.

He is also certified in Production and Inventory Management by APICS, has a Project Management Professional Certification from the Project Management Institute and has a Green Belt Six Sigma Certification from Villanova University.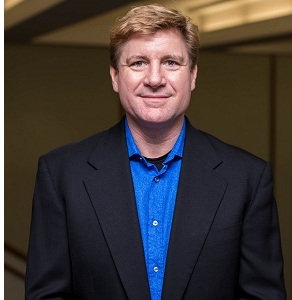 Brian Daleiden, vice president of industry marketing at TraceLink
Brian is at the helm of TraceLink's thought leadership, global regulatory analysis, and market education programs which serve to inform and guide internal industry stakeholders about emerging and ongoing regulatory, business, and technical requirements. As head of the TraceLink Cloud Community, he is charged with building the company's global community network, bringing together thousands of key executives from across the global life sciences supply chain to discuss key issues and collaborate on transformative solutions through regular industry forums, workshops, and web events.

Prior to TraceLink, Daleiden was in charge of product and corporate marketing at SupplyScape Corp., a recognized leader in pharmaceutical supply chain security and integrity solutions. In addition, he has held marketing, product management, and software development leadership roles focused on the global manufacturing, process control, and supply chain space at Catalyst International, Rockwell Automation, and a number of startup companies.

Daleiden holds an MBA from Vanderbilt University's Owen Graduate School of Management and a Bachelor of Science degree from the University of Wisconsin. He has been a noted contributor to numerous journals and publications, is a regular speaker at industry events around the world, and currently sits on several steering committees and working groups devoted to standards and interoperability, including GS1, the Open Serialization Communication Standard (OPEN-SCS) Working Group., and the Healthcare Distribution Alliance Verification Router Task Force.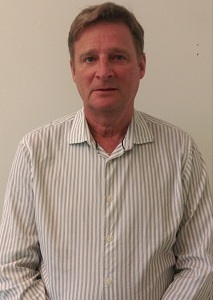 Staffan Widengran, director corporate projects, Recipharm
Staffan Widengren, director corporate projects at Recipharm is programme manager for the Recipharm global serialisation project and part of a global steering committee that is working closely with clients globally to ensure they plan and implement changes that will comply with pending regulatory requirements for drug serialisation.
Staffan has been working as quality director/ qualified person and general manager within Recipharm since 2002 and in June 2015 assumed the role of programme manager for Recipharm's global programme for serialisation.

Recipharm has worked with clients in Asia on track and traceability, already providing serialized products in markets including Turkey, Korea and China. The company is investing €40m over the next three years to enhance its serialization capabilities.  

Recipharm is preparing a range of educational papers aimed at training staff internally across its global network and supporting customers with the challenges of serialization, verification and complying with new regulatory requirements.

For more information on Recipharm and its services, please visit www.recipharm.com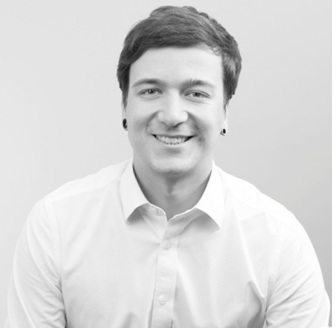 Dexter Tjoa, director corporate strategy, Tjoapack
Dexter Tjoa is the Director Corporate Strategy at Tjoapack. He is responsible for devising, implementing and evaluating the mid to long-term strategies of the company and the services it offers, as well as overseeing the commercial department within Tjoapack.

He has been with the company for three years, during which time he launched Meditraq, one of Tjoapack's sister brands, which offers contract serialization services. He holds a BSc in Mathematics from the University of London and a MSc in Mathematics and Computer Science from the University of Oxford and has previously worked in the technology sector.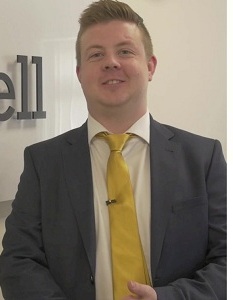 Daniel Tedham, managing director, Wasdell Manufacturing a division of the Wasdell Group
As the managing director at Wasdell Manufacturing, Daniel oversees operations at the Wasdell Group's manufacturing facility in Newcastle upon Tyne, UK. He is responsible for the development of its growth strategy, its structure and the overall business performance of the company's manufacturing arm.

Daniel started his career on the packaging lines at TD Packaging and has been part of the pharmaceutical industry for most of his life. He joined The Wasdell Group in 2009 as an account manager, then moved on to Bilcare Research where he gained invaluable expertise working with some of the largest pharmaceutical companies in the industry. He returned to Wasdell in 2013 as the head of storage and distribution before being appointed as managing director in 2016.

He holds a BA (Hons) in Marketing and Psychology and has several industry specific qualifications in IMP training, risk management and PA systems.