Multisorb, the leading provider of oxygen and moisture management technologies, announced the inauguration of a new manufacturing facility in Hyderabad, India.
This facility will be capable of producing Multisorb's MiniPax®, StripPax®, IntelliSorb® and StabilOx® active packaging components, all industry-leading solutions for providing chemical and physical stability in pharmaceuticals and medical devices.

This new facility has completed validation and will begin production and delivery of Multisorb's sorbent products in the coming weeks. The location was strategically selected to serve India's growing Pharmaceutical sector, allowing Multisorb to better serve its India-based customers by dramatically shortening order-fulfillment lead time.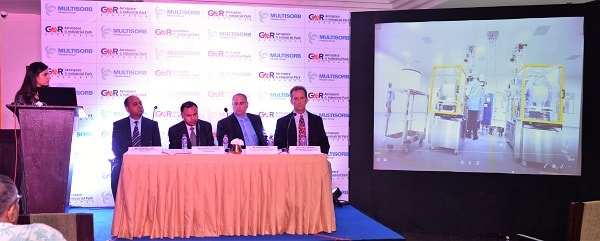 "Ultimately this leads to a more nimble relationship between Multisorb and its India-based customers. Our new location also provides the additional capacity necessary to accommodate growth at the pace of our customers' needs," said Eric Armenat, President and Chief Executive Officer, Multisorb.

Multisorb's Hyderabad facility is ISO 9001:2015 certified and is held to the same high-quality standards and procedures deployed in the company's U.S. production facilities.

"Companies in India have played a significant role in global pharmaceutical manufacturing for many years," advised Laxmikant Khaitan, General Manager, Multisorb. "We are very excited for the opportunity to build stronger relationships with the local community and customer base."

Multisorb is a business of Filtration Group, the global leader in advanced filtration solutions across life science and industrial applications. With more than 100 locations globally and nearly two dozen locations in Asia-Pacific, Filtration Group is poised for additional growth in these key markets—both by bringing manufacturing operations and innovation centers closer to its customers and by leveraging new opportunities as these markets expand.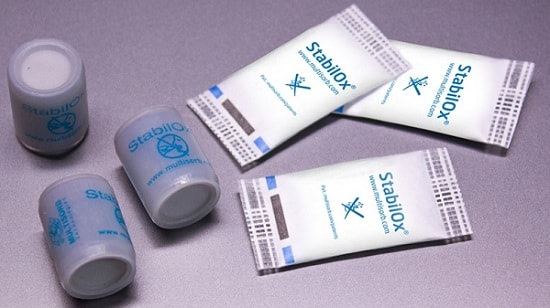 "We have invested in this world class facility to be closer to our customers and to continue to exceed their expectations in quality of product and service" said Jon Peacock, President of Filtration Group's Life Sciences division.

For more information on Multisorb and Filtration Group visit www.multisorb.comand www.filtrationgroup.com

About Multisorb
Multisorb, a Filtration Group company, has been innovating sorbent technology that delivers reliable protection against moisture, oxygen and volatiles/odors for more than 50 years. Multisorb has become the industry's most distinguished oxygen absorber and desiccant supplier, developing superior sorbent solutions for healthcare, food, industrial and electronics applications. The ongoing commitment to advancing technology based on our customers' changing needs has made Multsorb the World Leader in Active Packaging Technology®.

About Filtration Group
Filtration Group, an affiliate of Madison Industries, is making the world safer, healthier and more productive by creating innovative solutions that deliver outstanding customer value.  With a passionate team, global footprint and leading technology, Filtration Group is driving innovation and developing unparalleled filtration solutions.  Filtration Group serves a highly diverse set of customers with offerings that span life science, industrial technologies, fluid and indoor air quality applications.  One of the fastest growing companies in the industry, Filtration Group serves its customers from 107 facilities in over 28 countries.  Please visit Filtration Group and Madison Industries at: www.filtrationgroup.comand www.madison.net