MedPharm Ltd has announced the expansion of its US Center of Excellence in Durham, North Carolina in response to increasing service demand for its topical and transdermal formulation development and performance testing services.
An investment of $4M in facility expansion and equipment will more than triple the existing footprint of the current US facility to 25,000 sq/feet. In parallel, the company has substantially increased its LC/MS capacity and the automation of sample handling.

The expansion creates additional laboratory space for MedPharm to de-risk its customers' development programs by carrying out expanded topical dosage formulation development services and innovative performance testing on topical and transdermal pharmaceutical products. Recently published FDA and EMEA guidance's on demonstrating generic equivalence for topical medicines, as well as the growing interest in developing new topical drugs, is fueling this demand.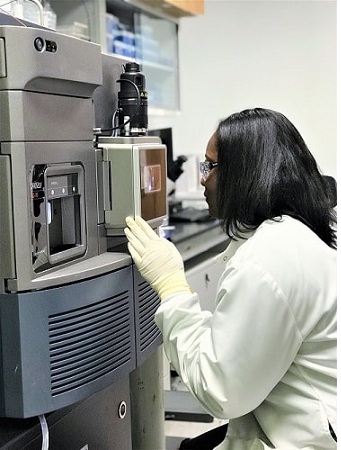 "This expansion aligns with MedPharm's strategy to keep increasing the sophistication and relevance of our proprietary ex vivo human skin models and further increase our responsiveness to clients in formulation development, especially in ocular delivery," commented Eugene Ciolfi, MedPharm's President & CEO. He added, "The expansion complements the recent expansion we have completed in our facility at our headquarters in Guildford, UK and reflects the positive demand for our services globally."

As part of the investment, MedPharm has installed the latest Waters LC-MS/MS to manage the increasing demand for bio-analysis. This new model is equipped with the latest UPLC for rapid separation and method development and offers mass spectrometry detection at picogram levels.

"The FDA has set stringent validation criteria for any performance test if they are being used to substantiate generic equivalence", said Professor Marc Brown MedPharm's co-founder and Chief Scientific Officer. "Customers are recognising that MedPharm has the depth of experience to achieve positive outcomes from these complex experiments and has the strategic knowledge to support successful regulatory submissions of their topical and transdermal products."

 For more information on MedPharm and its services, please visit: www.medpharm.com

About MedPharm
MedPharm Ltd. is a leading, global provider of contract topical and transdermal product design and formulation development services. MedPharm are experts at reducing risk and accelerating development times for generic and proprietary pharmaceutical customers through the use of proprietary, industry-leading performance testing models. Well-established as a global leader in dermatology, nail, mucosal membrane, and transdermal product development, MedPharm also offers innovative solutions for ophthalmic and airway preparations. These solutions are recognised for their scientific rigor by regulators and investors. MedPharm has fully established R&D centres in the US and UK and GMP clinical manufacturing at its global headquarters facility in Guildford, UK. For more information visit our website www.medpharm.com