bioLIVE – the bioprocessing and manufacturing event running adjacent to CPhI Worldwide – will next year incorporate BioProduction Congress to become bioLIVE at CPhI Worldwide.
The exhibition will continue under the bioLIVE brand, with BioProduction Congress offering attendees a high calibre paid for content programme.

The merger of these two existing Informa brands, and the co-location with CPhI Worldwide – the world's largest pharma exhibition with 45,000 attendees – is forecast to bring many synergies and further cement the integration across small and large molecule industries.

"It was a natural evolution of both platforms to bring their collective USPs together for the benefit of our exhibitors and attendees. BioProduction Congress has built an incredibly robust reputation for content from global thought leaders and CPhI and bioLIVE offer huge audiences and integration with the small molecule industry," commented Howard Choi, Senior Marketing Manager, Life Sciences at Informa.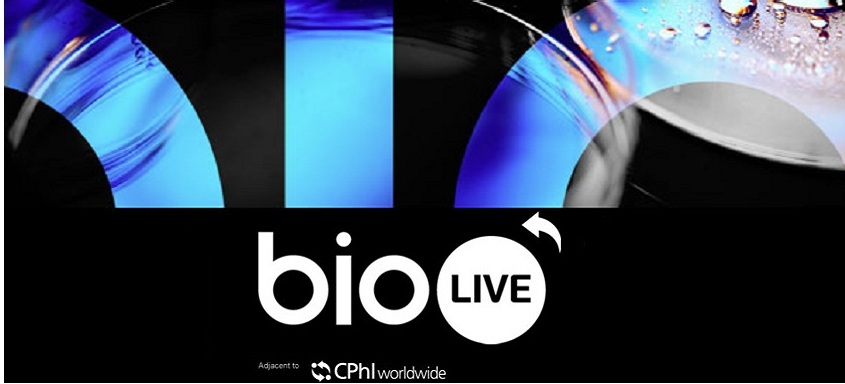 The 2019 edition will take place at Frankfurt's Messe Centre (5-7 November, 2019), with bioLIVE continuing to offer a free to attend top-level conference and the bioLIVE insight briefings. However, BioProduction Congress will also be available to attendees on a paid for basis. The agenda will feature a mixture of practical case studies across upstream and downstream manufacturing. A scientific poster hall featuring unpublished peer-review research, as well as insights on everything from facilities construction to smart factories and bioanalysis – all designed to improve the efficiency of biologics production.

BioProduction Congress attracts 500+ global mammalian and microbial experts working across upstream and downstream processing, and bioLIVE 2019 is forecast to see more than 2000 attendees including 1500 delegates and visitors. Collectively, the new event will provide a comprehensive line-up of educational sessions and biopharma industry solution providers.

Orhan Caglayan, Brand Director - CPhI Worldwide, added: "Adding BioProduction Congress, will strengthen our audiences at both CPhI Worldwide and bioLIVE by bringing in scientists and engineers from across the biologics sector. This will further integrate all parts of the supply chain and development for both small and large molecule industries. bioLIVE 2019 will attract a highly qualified audience of more than 1,500 biopharma decision makers, as well as global mammalian and microbial scientists actively seeking manufacturing technologies and services to accelerate their biologics and novel molecules towards commercial success".

In addition to high level content, bioLIVE and BioProduction Congress both feature exhibition platforms, which collectively include more than 60 exhibitors* from global CMOs and CROs to equipment manufacturers, biotechs and supplier companies. Adding further value for attendees, next year's combined event will utilise the innovative BioProduction Congress partneringONE platform – a proprietary partnering tool that helps identify qualified leads and makes pre-scheduling of onsite meetings far easier.

The newly merged event will come with the backing of some of the industry's most prominent heavyweights from big pharma to equipment manufacturers. Industry supporters include GE Healthcare, Sartorius Stedim Biotech, Roche, 3M and Thermo Fisher Scientific, as well as Ireland's NIBRT and the Swiss Biotech Association.

Visitor registration will open in spring 2019, and to book a stand for next year's event, please visit www.bio.live/exhibit

* BioProduction Congress 2018 has 40+ exhibitors from 10+ countries across Europe, North America and Asia. bioLIVE 2018 included over 20 exhibitors from bio CMOs to technology specialists.

About bioLIVE
bioLIVE is a new event with an exhibition and a live content stage, focusing on large molecule Biopharma and more specifically on manufacturing and processing. A unique platform connecting biotechs, big pharma and service providers across the large molecule value chain. bioLIVE runs adjacent to CPhI Worldwide, bringing small and large molecule worlds together, creating a unique platform where both industries can learn from each other, connect and forge partnerships. For more information visit: www.bio.live

About CPhI
CPhI drives growth and innovation at every step of the global pharmaceutical supply chain from drug discovery to finished dosage. Through exhibitions, conferences and online communities, CPhI brings together more than 100,000 pharmaceutical professionals each year to network, identify business opportunities and expand the global market. CPhI hosts events in Europe, Korea, China, India, Japan, South East Asia, North America, and the Middle East and Africa. Co-locating with ICSE for contract services; P-MEC for machinery, equipment & technology; InnoPack for pharmaceutical packaging; BioPh for biopharma; and Finished Dosage Formulation for every aspect of the finished dosage supply chain.  CPhI provides an online buyer and supplier directory at CPhI-Online.com.  For more information visit https://www.cphi.com

About UBM (and parent company Informa)
CPhI is organised by UBM, which in June 2018 combined with Informa PLC to become a leading B2B information services group and the largest B2B Events organiser in the world. To learn more and for the latest news and information, visit www.ubm.com and www.informa.com