Sygnature Discovery, the leading independent integrated drug discovery and pre-clinical services provider, have made two key appointments.
Dr. Allan Jordan and Ms. Louisa Jordison have joined the organisation as they continue their strong growth trajectory in the drug research market.

Allan comes on-board as Director of Oncology Drug Discovery and in this new role his primary focus will be to augment Sygnature's existing Oncology drug discovery capabilities and Cellular Biology. Allan joins Sygnature from Cancer Research UK where he worked for the past decade. A very well-known and respected figure in the global Oncology research sector, his appointment plays a key part in Sygnature's continuous strengthening of their world leading expertise in their key therapeutic areas, which in addition to Oncology are Neuroscience and Immunology.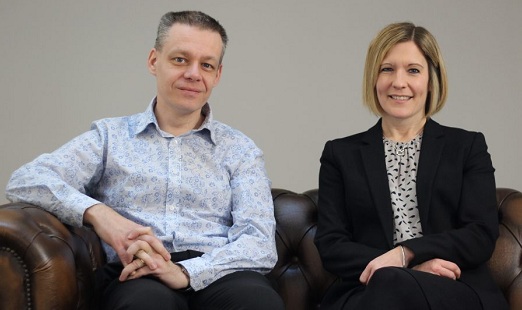 Louisa joins Sygnature in the newly-created position of Director of Strategic Planning. She will play a key role in the company's ambitious planning, growth and capital projects activities. Louisa brings a wealth of experience in senior level Corporate Finance from companies including Experian, Deloitte and KPMG.

Sygnature Discovery's CEO, Dr Simon Hirst commented: "Louisa's and Allan's appointments mark a further step in the development of Sygnature as a leading player in the global drug discovery and pre-clinical CRO sector. They demonstrate our commitment to sustainable and secure growth of our company and continuing to broaden and enrich our in-house capabilities and therapeutic area expertise so that we are in an optimal position to serve our growing customer base".

About Sygnature Discovery
Sygnature Discovery is a leading independent integrated drug discovery and pre-clinical services company. Private equity-backed since 2017, we operate fully-enabled research facilities in Nottingham and Alderley Park, UK, housing over 200 research scientists (over 80% with PhDs) and have an office presence in Cambridge, Massachusetts, USA. Our experienced drug hunters possess all the professional skills and know-how required to undertake the most demanding of research programmes and drive them from target validation through hit identification, hit-to-lead and lead optimisation to pre-clinical development candidate. Since 2011, we have delivered 14 drug candidates to our clients which have subsequently entered the clinic (Phases I, II and III). In 2017, Sygnature Discovery received the prestigious Queen's Award for Enterprise for International Trade. For further information, visit: www.sygnaturediscovery.com